Are you like me who likes to use multiple monitors for desktop PC? And does it drive you crazy when some colors look different on those monitors? Well, it did happen to me when I installed a new Samsung monitor (Model: LF24T352FHWXXL). Yes, some colors were visible properly on my old monitor and the same was not visible on the new one. For example, while writing articles I generally use <pre> tag for commands with hex code #f5f5f5 as background color and this background color went completely invisible on the new Samsung monitor.
The below image should convey what I mean.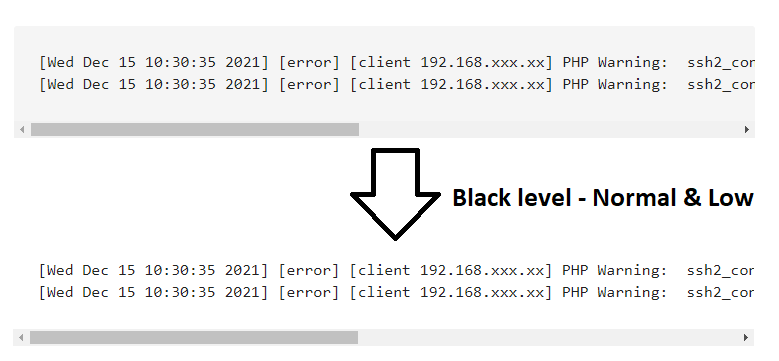 Understood the problem? But what could be the difference? The difference is HDMI Black Level.
When you view anything on the screen, be it a movie or play a game, every pixel shown on the screen represents a distinct message. Here, the Black Level refers to the brightness level at the dark part of the screen. The black level of the monitor needs to be optimized so that a visual image displayed on the screen can convey the correct message. Some monitor and television brands such as Samsung come with an HDMI Black level setting that helps to adjust the black level range (0 to 255) for an HDMI input.
Samsung HDMI Black Level
The HDMI Black level setting in Samsung monitors comes with two settings – one is Low and another is Normal. The 'Low' black level setting enhances the deeper black level range and whereas the Normal setting enhances what the device is sending. If you like to learn more about the Black level setting in Samsung, then here it is.
With that info, I looked around for the screen adjustment button around the monitor. On Samsung monitor Model: LF24T352FHWXXL, the button was located right bottom at the back of the monitor.  The Black Level setting was located under the Menu > Picture option, which I changed to 'Normal' to get back the right colors on the screen.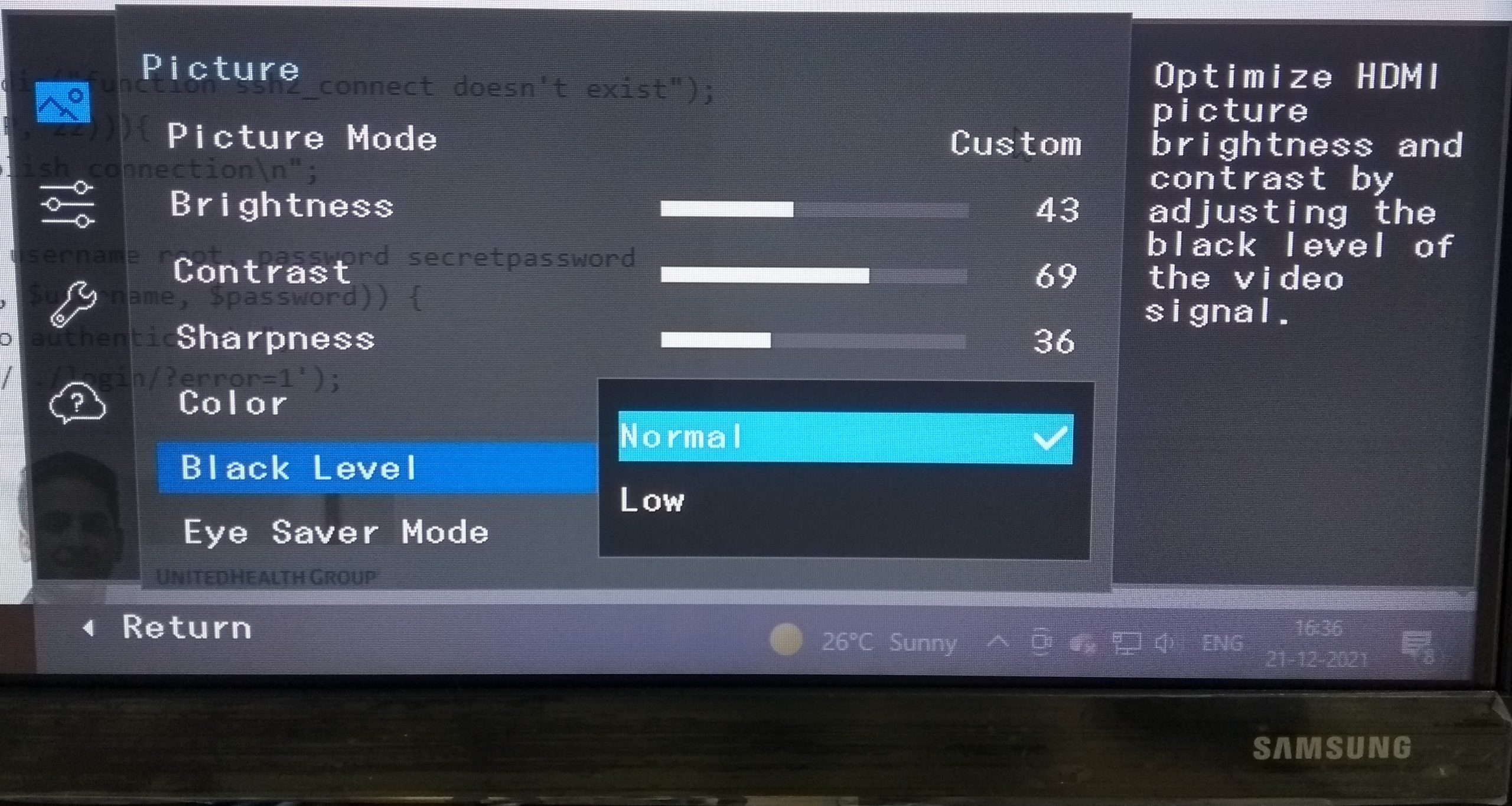 What about Black Level setting on other monitor brands?
Not all brands support the Black Level setting, but a quick search about your model in Google should give you a fair idea of where to find the setting.
If you want to get your monitors to match each other with the same settings, then this guide will help you with it.