Most of the websites are now designed in a way to be displayed differently on your smartphones. This means, the designers are taking smartphones seriously and designing a mobile version of their website to make the website look and feel better on smaller screens. The whole idea is positive to make the website perform better, use less bandwidth and give quick mobile controls. But, all of us may not like it, since – sometimes we may find it difficult to navigate on a mobile website being use to the good old desktop websites. Also, some of the features may be dropped, as they may require more bandwidth or may not look better on small screens.
Here we are to help you view the desktop version of any website on your smartphone. But, do consider the positive points why mobile version is rendered on your phone before enabling the desktop mode.
Check for Desktop Version option of the website in its page itself
Some websites are giving users to a way to choose between the desktop version or mobile version of a website on the page itself. Ofcourse, this is the easiest way to switch between modes! Check for this option in the website you want. Unfortunately, not every website gives this option!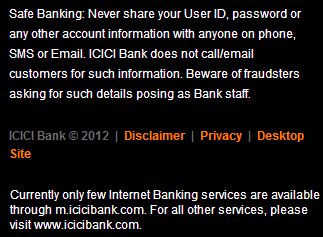 Disabling Mobile Version on Windows
If you browse in the default browser of your windows phone(Internet Explorer), your life is simple! To configure
Open Internet Explorer
Tap on More > Settings
Then navigate to Website preference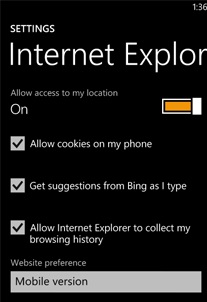 Disabling the Mobile Version on an Android phone
Android makes your job easy as the default browser(Chrome) has an option to enable desktop view.However, this is not a permanent option, as each time you want the site to be displayed in desktop version, you will have to navigate to browser menu and enable this option. To do this
 Click on the settings menu in the upper right corner
Tick on "Request desktop site."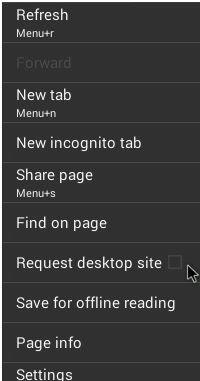 But there a lot of Android apps on Google Play that provides you this functionality. A free version of the Puffin web browser can be considered as an alternative option.  To make the required setting,
Click on Menu button in the upper right corner
Tap on Settings > un-tick Mobile browser mode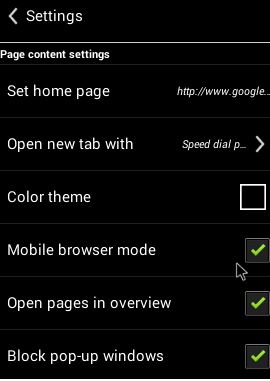 Disabling Mobile Version of a Website on iOS
iOS has no default setting from its default browser(Safari). So you might have to jailbreak your device or download an app from the App Store. Well, Google's Chrome gives you this functionality and is available for free in the App Store. But as mentioned above this setting cannot be made default and each time you will have to return to the menu to enable it.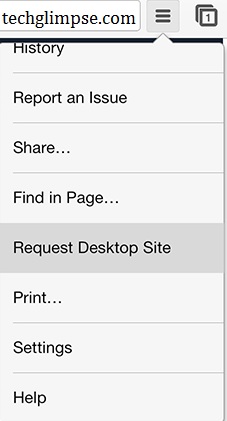 But,  if you're looking for a browser that will have a permanent setting to enable desktop view, download the Puffin Web Browser and follow the steps below.
Go to Menu in the upper right corner.
Navigate to More > Settings > User Agent.
Switch User Agent to Desktop.