Instagram is one of the well known photo sharing application for mobiles. The app got a bit more popularity when Facebook acquired for $1 billion in the month of April this year. The app is available for both Android and iOs devices and there are plenty of third party tools like Webbygram and others that lets you to view Instagram photos without the need of any apps. Here's an another tool that helps you to view Instagram photos right inside your web browser, well this time it is a Chrome extension.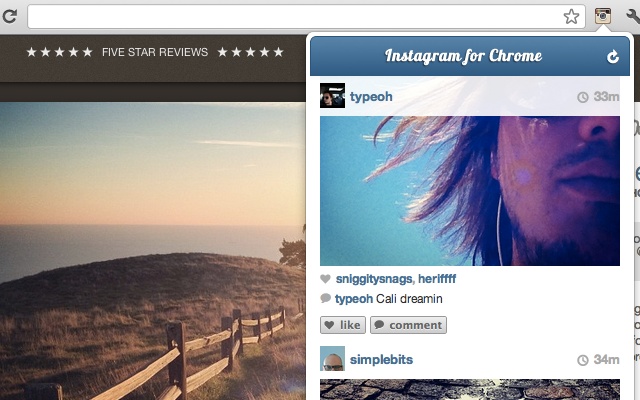 "Instagram for Chrome", is a chrome extension that lets you to use Instagram directly from your web browser. You can like, comment and access your feed and friends quite easily like you do with your mobile app. The extension uses the Instagram API to pull your feeds and adds the functionality that you most likely need.
Download the extension from the Google Chrome web store : Instagram for Chrome.
Related Content