No doubts that everyone of us rely on the Google search now-a-days and so am I! Although there are lot of adwares that get installed on my browser to change my homepage or the default search, I am keen to uninstall them immediately and restore to my good old Google search. If you are one of my kind and if you are a developer I am a bit sure that you might have noticed your google search result URLs redirected through the website ecosia.org.
This website states that it donates  at least 80% the money earnt from advertisements to a tree planting program in Brazil. This is good, but why should I be deceived of this deal, without knowledge?
I had no specific settings or extensions installed.  Also, this is not supposed to be browser malware too! How to opt out of this?! Here is how!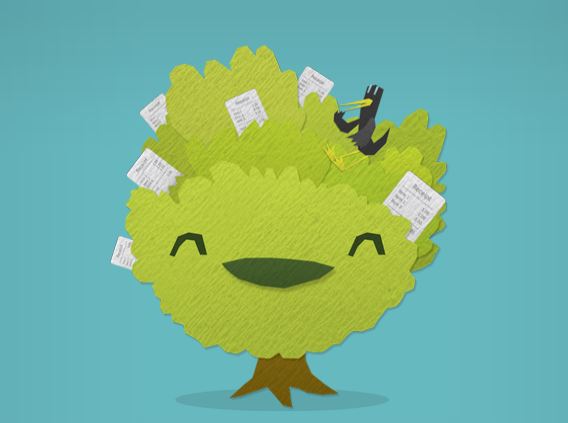 How to make changes to your Windows Resizer Extension?
All this happens because of your Windows Resizer extension! They have recently on Dec 5,2013 added EcoLinks to their preset settings, quoting "Please note that this setting does not alter in any way your search results. It just takes the links returned by Google and converts them to EcoLinks, without adding any extra content. It is a completely transparent and free way for you to plant trees and support this extension at the same time."
So, if you do not like the redirection, headon to your Windows Resizer extension settings to disable it. Alternatively you might like to copy paste the link given below to access settings page quickly!
chrome-extension://kkelicaakdanhinjdeammmilcgefonfh/ecosia.html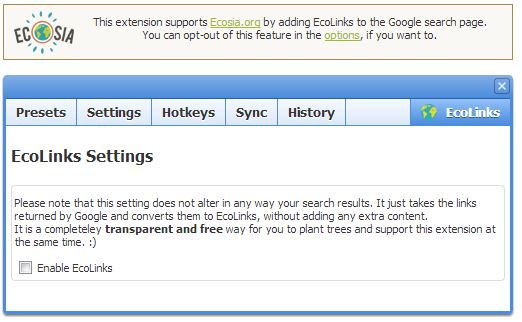 Or if you feel to support the planting tree program, leave the settings as it is!
Note: Seems like Google has removed the extension from the Chrome Web store after this issue!
Alternative to Windows Resizer Extension
I have always loved Window Resizer and it was my best companion when developing a responsive website! But most of you, just like me, would have had a negative view on the extension after the ecosia problem. Although their idea is good, its bitter that, without even the end user consent undesired redirection is made. So lets check out some other tool to replace the existing Windows Resizer!