Did you happen to read my post on "Must have free and Useful Chrome extension – Part 1"? I'm back again with part 2.
My Chrome Theme
How long do you look at your Chrome browser in a day? And how many times? Don't you think it's worth the personalizing it deserves? This extension provides just the thing to do this. The graphical theme editor is point-and-click in nature. The rest is self-explanatory with your exploration. (I personally like the part where you can upload your favourite image as the browser background.)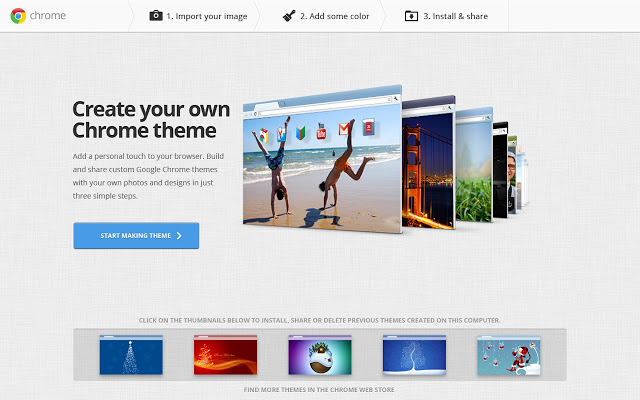 Personalize your Chrome browser now
Save to Google Drive
Coming back to useful extensions, this is one such. You have probably seen Chrome apps such as Read Later, etc that provides a way to save web pages so you can access them later. But why scatter all that you save in various applications? You already have enough addled files here and there in your hard-disks, your cloud storages and what not. Why not save these webpages to your drive? Why not save it with a simple right-click on the menu for saving hyperlinks and media. Save to Google Drive will let you automatically convert Microsoft Office documents to Google Docs formats.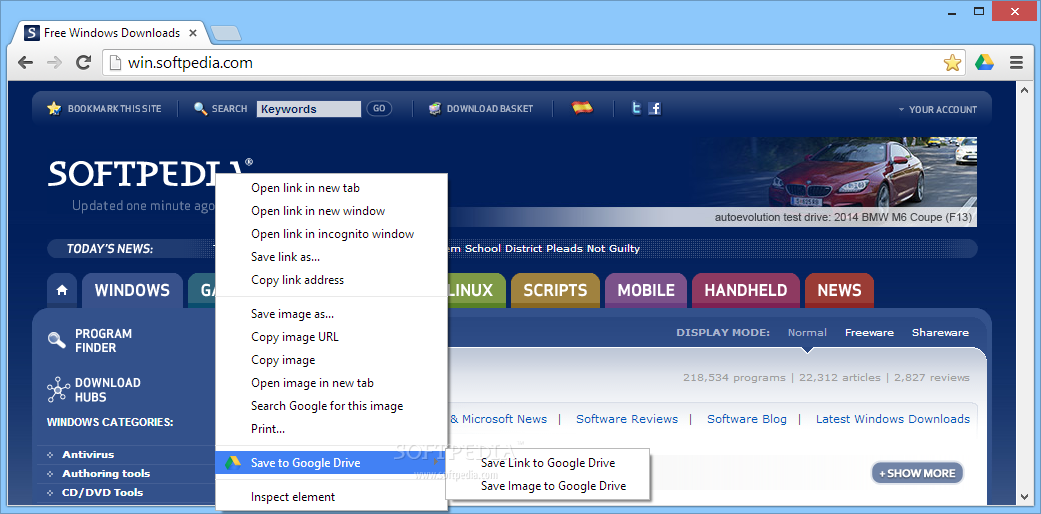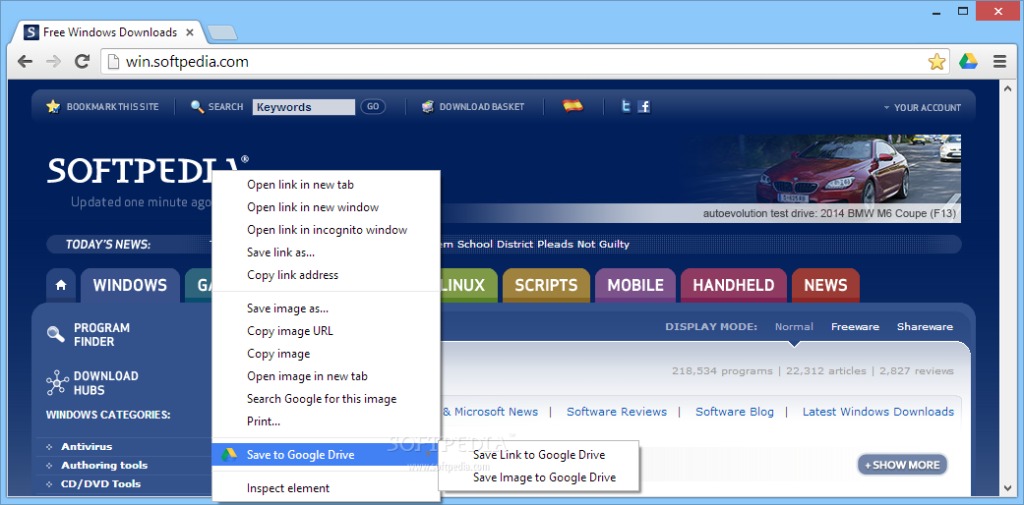 Download Save to Google Drive extension
Google Dictionary
I think I have already mentioned about this app in one of my previous articles. And I plan to re-iterate this because its benefits are boundless and I also recently discovered the option of translating a word to different languages. (Like I've already elaborated in another article, double clicking on a word will lead to a pop-up with the definition of the word.) What I want to add is that, Tapping any word in the following languages and Google Dictionary will translate to the default user language:
Brazilian Portuguese
Chinese (Simplified)
Chinese (Traditional)
Czech
Dutch
English
French
German
Italian
Korean
Russian
Slovak
Spanish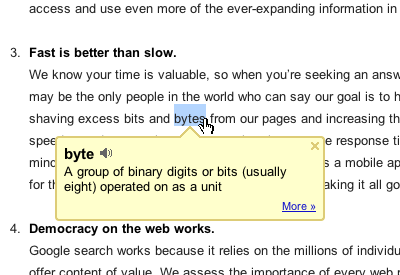 Download Google Dictionary extension
Gmail Offline
The name gives you the idea. It allows you to work with Gmail without a web connection. It synchronizes the user's Gmail in the first time and thereafter synchronizes whenever internet is available. The downside is that it has a limitation to how many emails it stores and you cannot expect most of the features of the Gmail to reflect in the offline version.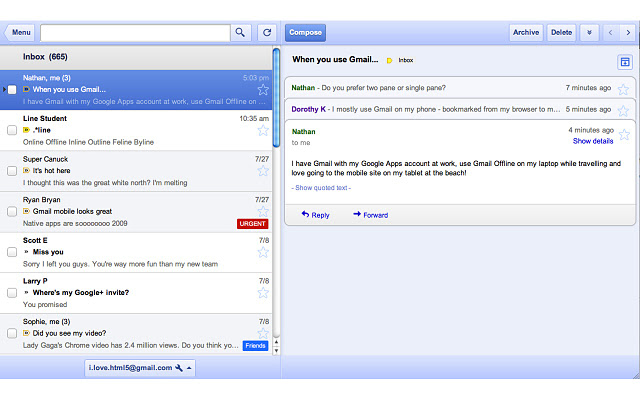 Access Gmail Offline without Internet
Boomerang for Gmail
This extension adds a small strip in the bottom of your Gmail compose window. You now have the ability to schedule when an email should be sent. What you can do with this strip is that you can provide scheduling options, like the day and time. You do not have to worry anymore about not remembering to send emails at the right time to the right person in the right time zone as per schedule.