Checker Plus for Gmail
I can almost assure you that you wouldn't find a more useful free Chrome extension. It is a full-blown app for those using Gmail. The icon in the upper right corner of the browser bar shows how many new emails came in via a counter badge. Tapping that icon is when the fun begins.
First, you'll see a popup, which gives a list of unread emails. This includes the sender and a short summary of the email. Tap an email in the list and a full preview opens up that allows interaction with the email, including replying. Explore more options, and you'll be able to achieve full email functionality without even having to open the Gmail window. The best part is the voice notification that notifies you when new email comes in. You can toggle it in the settings.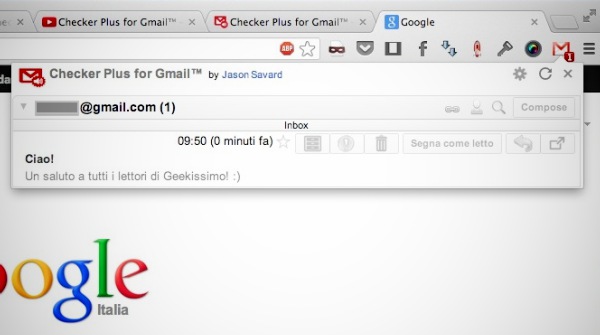 Download Checker Plus for Gmail
Checker Plus for Google Calendar
If you haven't started using Google Calendar yet, I highly recommend you to do so. It has the ability to get you to do at least half the things you plan. Almost identical to Checker Plus for Gmail is Checker Plus for Google Calendar. The icon in the upper-right corner of the browser shows the time for the next appointment. Click it to open a calendar window to set day, week, month, and agenda views. New appointments can be entered into it in natural language. For instance, 'Dentist appointment at 6pm'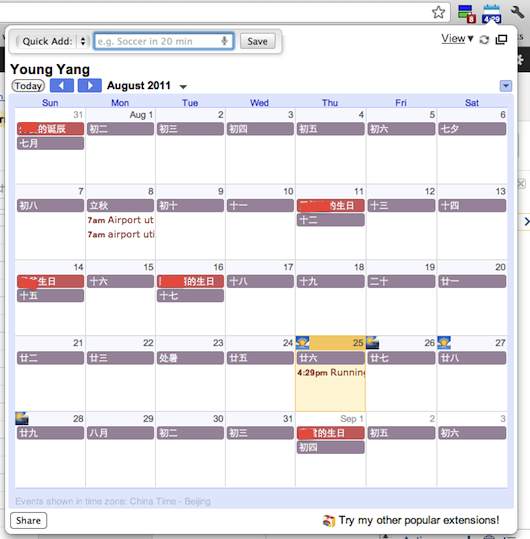 Download Checker Plus for Google Calendar
Write Space
Write Space is for those random thinkers. You need to jot down something, but you need an editor window that's completely devoid of distractions. Write Space saves data locally and avoids cloud storage. It auto-saves the work in progress with every key press so it will never lose any data no matter what happens. It remembers where you left when you exited the extension previously, and all work is done offline. You can customize your Write Space with further options.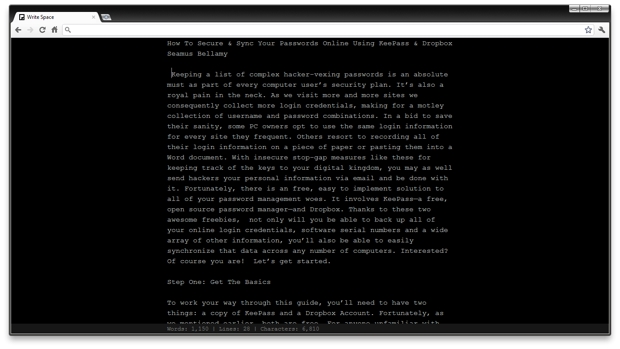 Download Write space chrome extension
Awesome New Tab Page
Awesome New Tab Page is indeed awesome. And any awesome home screen lets you customize, access the apps easily and add widgets. You can drag apps and widgets into your page to the desired locations to build your home page. Widgets need to be downloaded individually from the Chrome Web Store. Once you feel you have achieved the perfect layout, it can be backed up to the cloud to restore on any Chrome installation.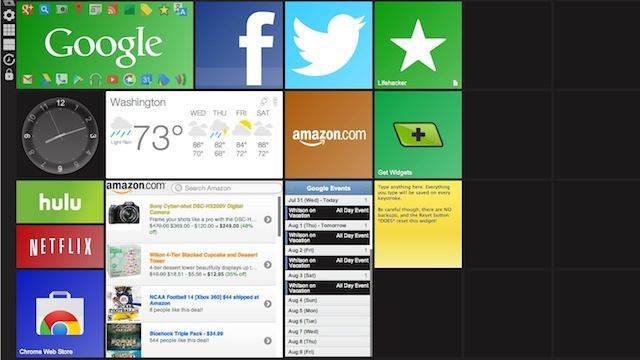 Elegant Calculator
So what happens when you have to perform an immediate random calculation? You'll have to hunt on your computer for a calculator application. And then you realize it doesn't have the operation you want it to do. Sigh! This is where Elegant Calculator comes to the rescue. It has both a basic calculator and a scientific calculator. It has a very appealing display, so do check it out.