I know you are yelling at me after reading the title…But wait, I'm not speaking about a browser that's made for everyone, but a browser that is certainly built for each one of us. I mean, it's the browser that you will love to use and it's the one that you would proudly recommend to your friends. Well, here comes first question – why would I need a new browser when there are plenty out there, especially when Chrome leading the market already and one in the making by Microsoft? Ok, it all boils down to one good reason – The Performance! How many of you struggled with Chrome when you resume it after sometime with too many opened tabs? It sucks isn't? But the one I'm going to speak will not. Meet Vivaldi, from the makers of Opera web browser. Finally, a browser that promises to serve web contents at a blazing speed, yet with powerful features and highly flexible one.
Vivaldi, developed by Jon von Tetzchner – the former CEO of the firm that gave us Opera. The browser is currently in "Technical preview" and is still far from perfect, according to the developers. It means, the browser is still in early stages, but promises to be loaded with dozens of features. At present, vivaldi is not available in mobile.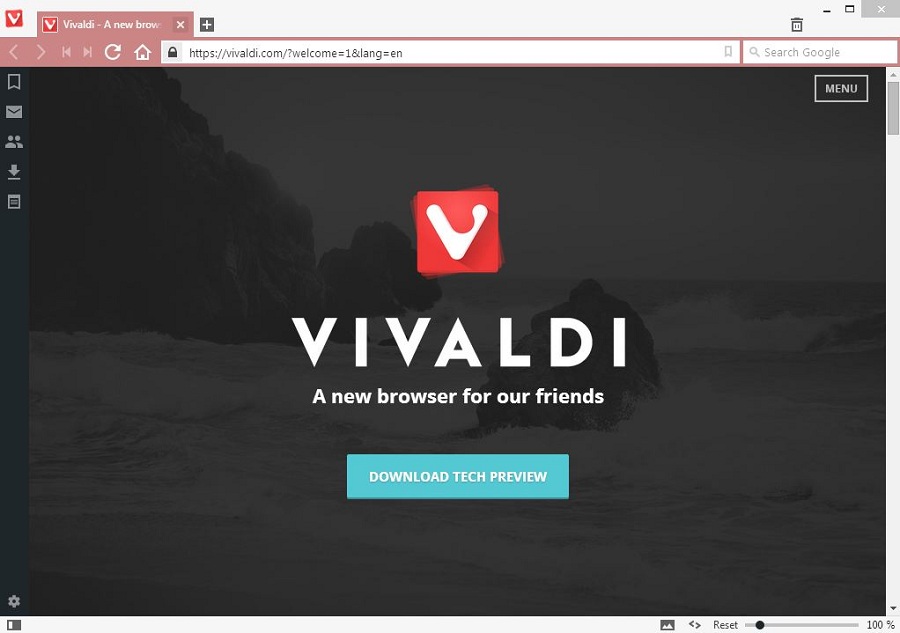 Try vivaldi by downloading the preview version for Windows, Mac and Linux. Once installed, you'll love the interface – featuring a toggled left sidebar with tiny tabs for Bookmarks, Contacts, Mail, Downloads and Notes. In the main area, you will see the speed dials (the feature that was first introduced in Opera) and Tab Stacks. The menu hides behind the logo and a delete icon in the tabs bar allows you to open the recently closed tabs.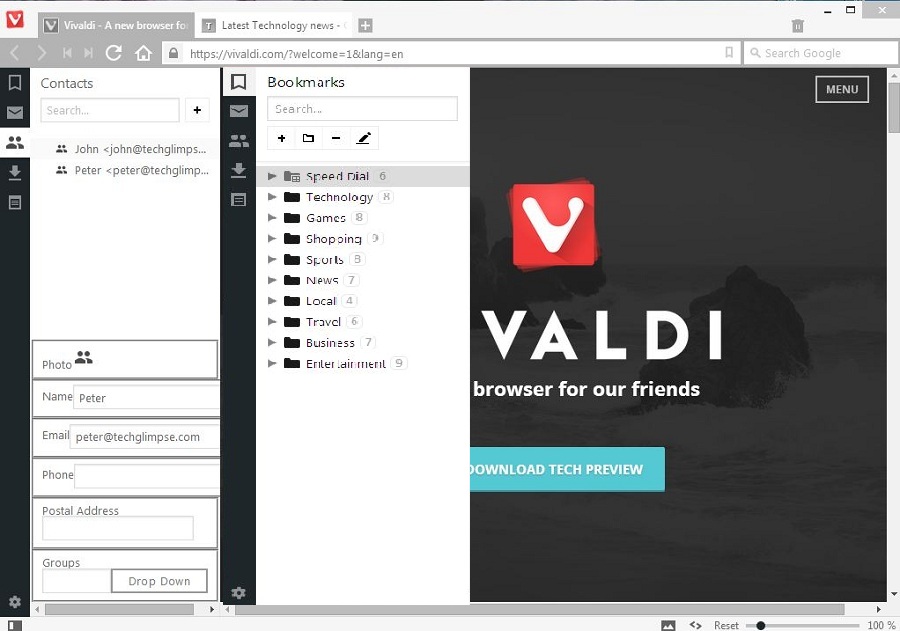 Managing tabs gets easy…
At times, it can get messy when too many tabs are left unmanaged. In fact, it makes tough to quickly find a tab that you wish to look for. So comes the need for Tab Stacks, the feature that allows you to drag & drop tabs and keep them organized. For example, all news related tabs can be grouped or stacked in "News" stack. To unravel, just click on the tab stack and then the browser shows up all the tabs stored in it.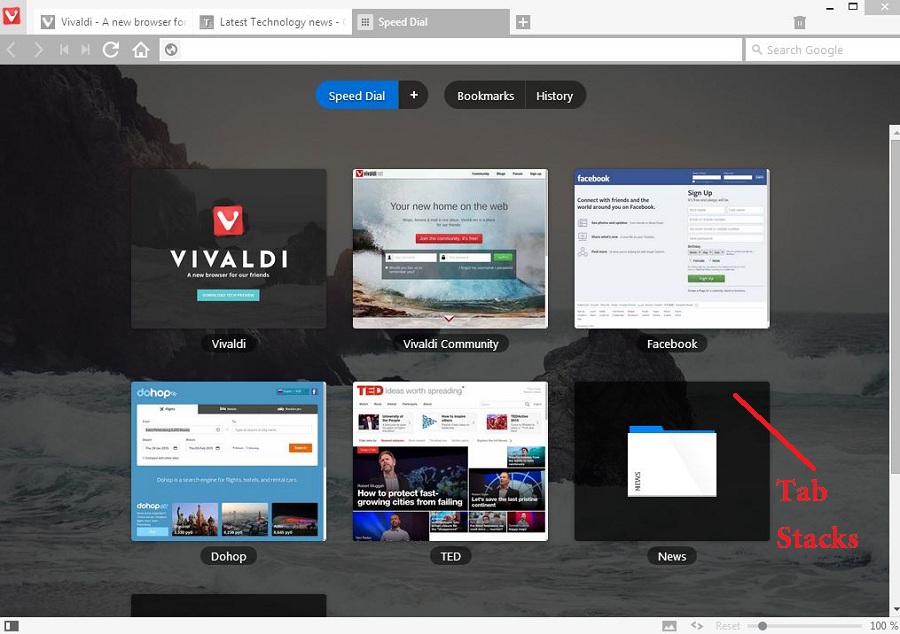 Quick custom commands…
Quickly browse and navigate around the browser with loads of quick commands. Quick commands helps you search settings, open tabs, history, bookmarks etc… The user can also create his/her own custom commands and access them under customizable quick command menu.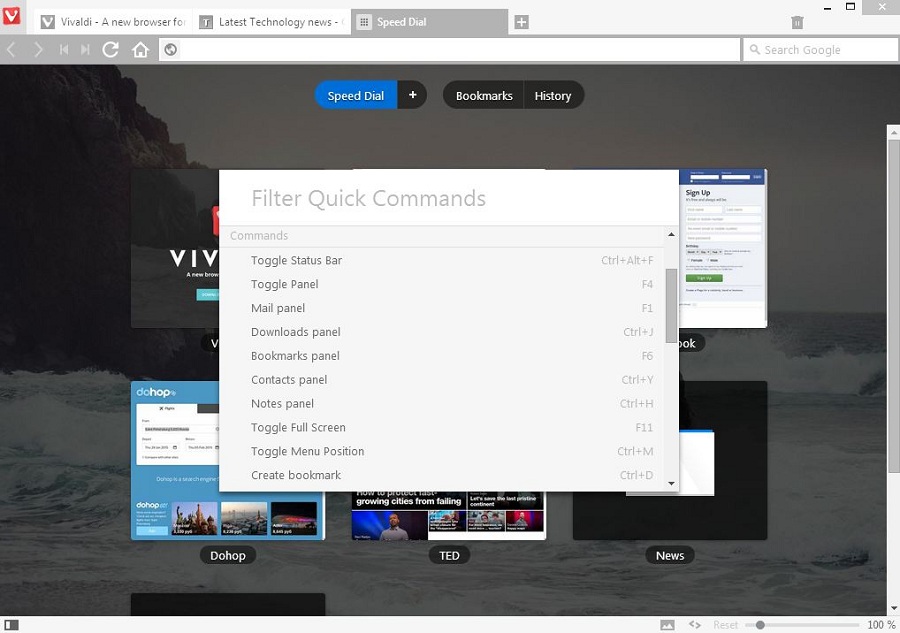 Mail, Sync, Extensions and Spatial Navigations in the line
The developers are working on various features such as Mail, Sync, Extensions and Spatial navigation. There's no much information about 'Mail' feature, but a "Contacts" in the left sidebar hints something interesting to come. The browser promises to be packed with wide range of features, so you may not even need an extension. But extensions are in the works, as you may need more, according to the developers.
At present, Vivaldi is not for advanced users, but it's certainly going to be one for those who wants to do more with the browser. Try Vivaldi and let us know your thoughts as comments below.