I was recently working on a project – a dental website, where I had to add all the posts under a particular category to the main menu of the site. Well, creating a custom menu in WordPress is not a rocket science, as you just need to go to Appearance > Menus > Select Menu and starting checking the box on the left sidebar to add pages, categories and links as menu items. You can also quickly drag and position the menu item to create sub menus as well. But my requirement was to add Posts to the custom menu in WordPress.
Interestingly, WordPress does have a feature that allows you to select posts and add it to the custom menu. The feature is there, but where's it or how to enable it? For example, when you go to Appearance > Menus, you will only see Pages, Links and Categories, but not "Posts" option. After googling for sometime, I found the solution – surprisingly it's simple, but difficult to find it.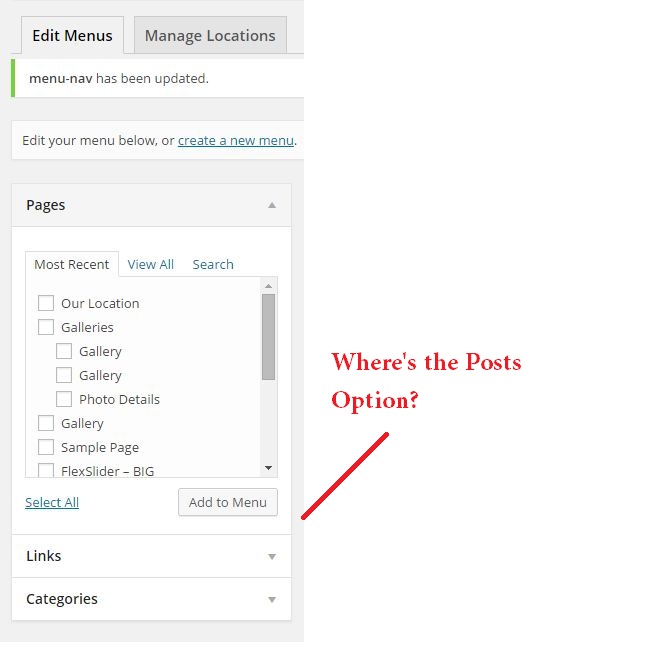 Ok, if you ever wish to add Posts to custom menu, then here's how you can do that.
How to add Posts to Custom Menu in WordPress
Go to Appearance > Menus
Lookout for "Screen Options" pull down menu at the top right corner. Click to reveal various screen options.
Check "Posts" under "Show on screen" and now, you should see "Posts" added to the Custom menu options.
Click on "Posts" tab, select posts and click "Add to Menu".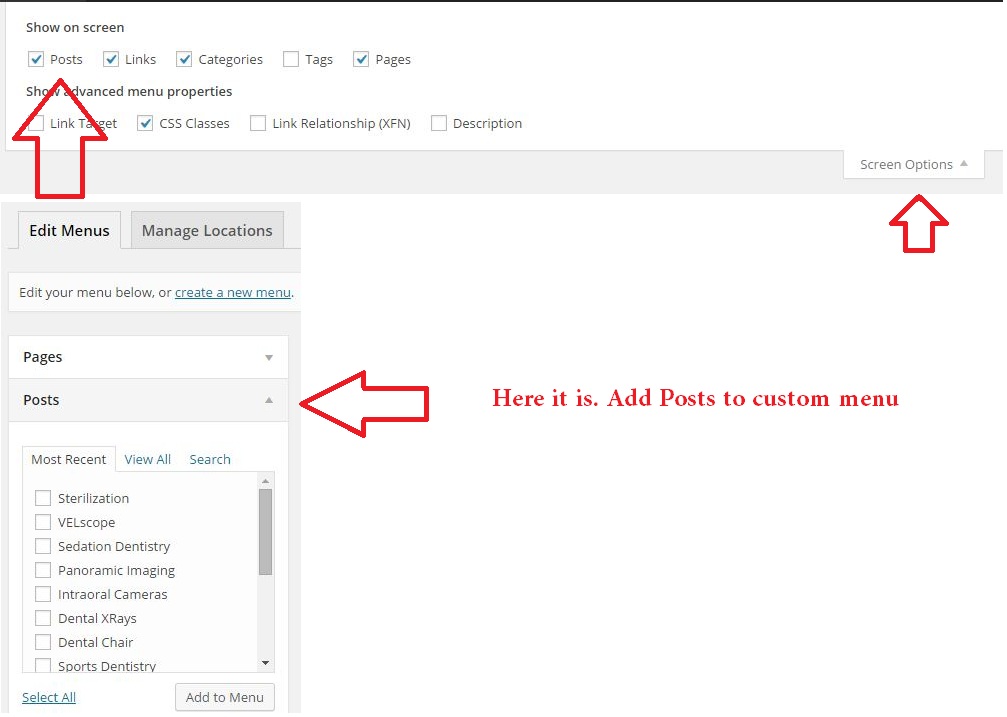 Simple isn't? But who knows why that was hidden under screen options? Probably to keep your interface clean and clutter free? But WordPress has that feature and I love it.
And the Bonus is here…
Download WordPress ebook for Free – Covers WP Optimization, SEO and Security