Put Google on your Windows 8 Start Screen – Get your Google Back
Did not find your Google tile on Windows 8 start screen? It's easy to Get back your Google. Probably the idea of removing the Google from Windows 8 start screen, might be for promoting the Bing and Internet Explorer. But Google wants its users to get back the tile on Windows 8. A new website called "Get Back Your Google" helps you to create and put Google tile on windows 8 metro UI.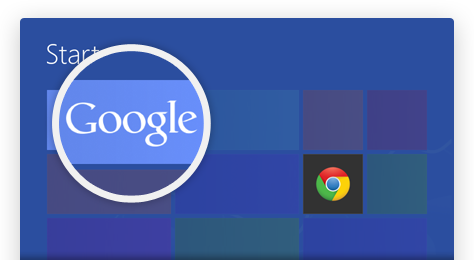 Checkout the video below for setting up the tile on your Start screen in less than two minutes.
Get your
Google Search app now
!
Related Content
Disclaimer: The content published in this article is the views of the author only. Techglimpse does not gurantee accuracy, completness or validity. If you believe the content on this post violates your copyright, please send us a mail for removal.
Read more
.