Trick 1 : Download YouTube Videos
Looking for downloading YouTube videos without installing any add-ons, extensions or piece of software ? Then here is a quick and easy solution. Goto URL : //youtube.com/watch?v=apPd4zummUc and replace youtube with savemedia. So the new URL would be : http://savemedia.com/watch?v=apPd4zummUc. If your Java is up to date, then a list of links shows below to download.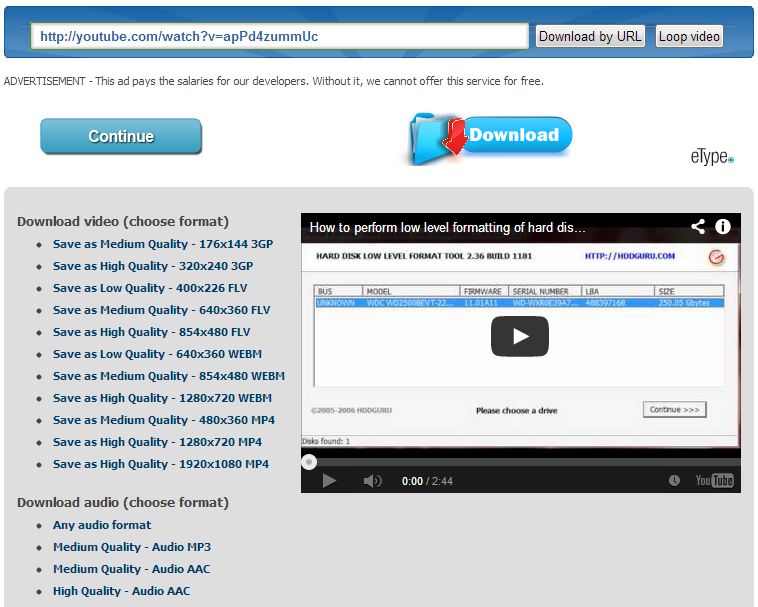 Trick 2 : 

Bypass YouTube Regional Filtering
Some uploaders would restrict the viewing of videos to specific countries. To view such videos, i searched over internet and found the solution @ Labanol.org ( Solution : Change the url from //www.youtube.com/watch?v=<somecode> to //www.youtube.com/v/<somecode>). But looks like this solution is not working. I tried this solution for //www.youtube.com/v/x8grkgZwRtY video.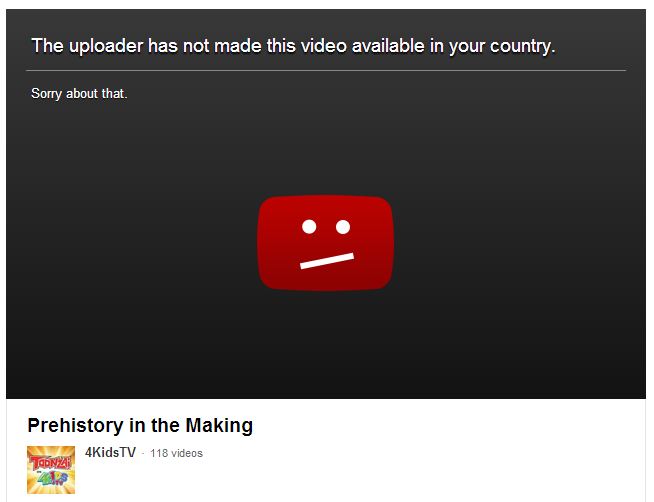 Then the other solution would be to use any of the VPN like SecurityKissTunnel, HotspotShield etc.,
Trick 3 : Embed Clickable link in YouTube
Clickable links are not allowed inside the YouTube videos, except for Non-Profit organizations channel. Linkedtube gives such feature to add our own clickable link in YouTube video while you embed into your webpage.
Visit the site and enter the video id which you want to embed and add your clickable link. Copy the code and paste into your webpage. See the embeded button "Techglimpse.com" on top of the video below.
Trick 4 : Comment on a Clip of the video
YouTube doesn't allow you to share any hyperlink in comment section but if you like to comment on the part of the video, then in comment section type the time of the particular video. After posting the comment, it automatically comes as link in comment for your videos.
For example, In a 2:44 minutes video, if you like the part at  1:30, then type in the comment as 1:30. Once you posted your comment, the time automatically becomes as link. When a viewer clicks on the time link, he can automatically watch the video from the time 1:30.