WhatsApp statuses are cool, as it allows users to share their moments via photos, videos, and GIFs. The feature is quite popular among users, but it automatically disappears after 24 hours and is perishable by nature. Probably, that's the reason why there are no options to save photos and videos shared in status messages. However, that does not mean you can't save WhatsApp status images & videos. A quick screenshot would let you save the image statuses (but the quality of the image is not that of the original), but how about the videos?
Save WhatsApp Status images & videos
There are a couple of ways to do this – the first method is by using a third-party app (such as Status Saver) and the second one is by copying the temporary files manually. If you want to occasionally save photos & videos, then the second method would be the option you need.
Pre-requisites: 
You will need a File Manager app and there are chances that your phone might already have one. Else, you can install ES File Explorer or Solid Explorer from the official app store.
Step 1: Once you have the File Manager app installed, view the status that you like to download.
Step 2: Launch the file manager app and enable the 'Show hidden files' or 'Show hidden folders' option.
Note: The option to enable/disable hidden files/folders might be different in different apps. For example, the default File Manager app in most Android phones has an option located under 'three vertical dots > Show hidden folders'. Below is the screenshot for your reference. However, you should look for a similar option in your app.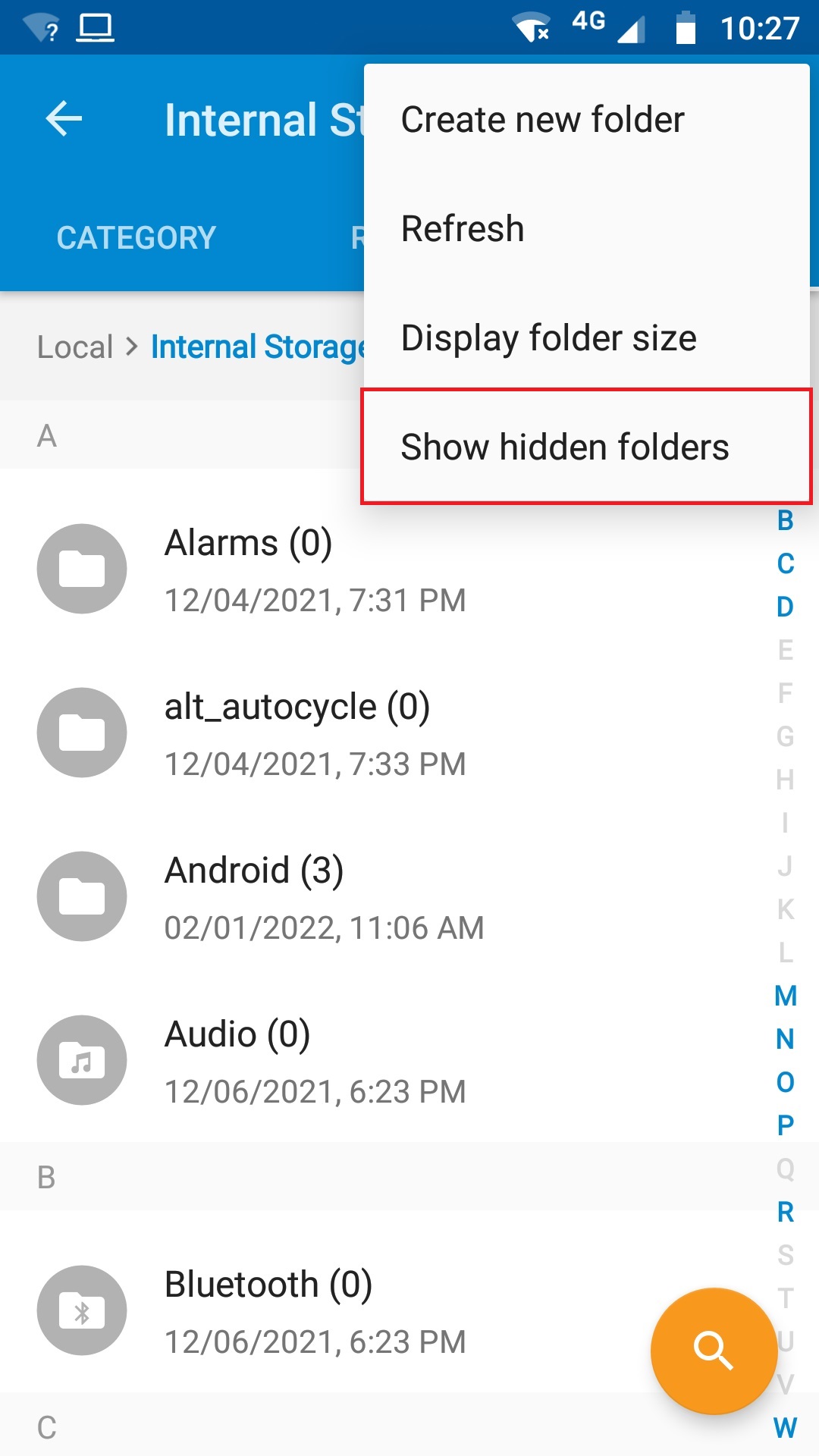 Step 3: Navigate to Internal storage > WhatsApp > Media > .Statuses
Step 4: Copy the photos and videos that you wish to save.
Step 5: Paste it into a different folder so that you can access them later.
Do you have a different trick? Let us know in the comments.