With the recent outbreak of the pandemic COVID 19, most people are choosing to stay under self-quarantine. In places where the situation is worse, 24-hour curfews are in action to slow down the spread of the virus. Social Distancing to avoid contracting the virus can make people feel slightly cranky and left out as the Fear of Missing out creeps up. A new Google Chrome extension Netflix party is here to save Gen-Z from isolation-sadnesses and missed movie nights throughout the quarantine and later as well. Conveniently named Netflix Party, the extension has a feature to provide synchronized playbacks, and a chat room to keep up with.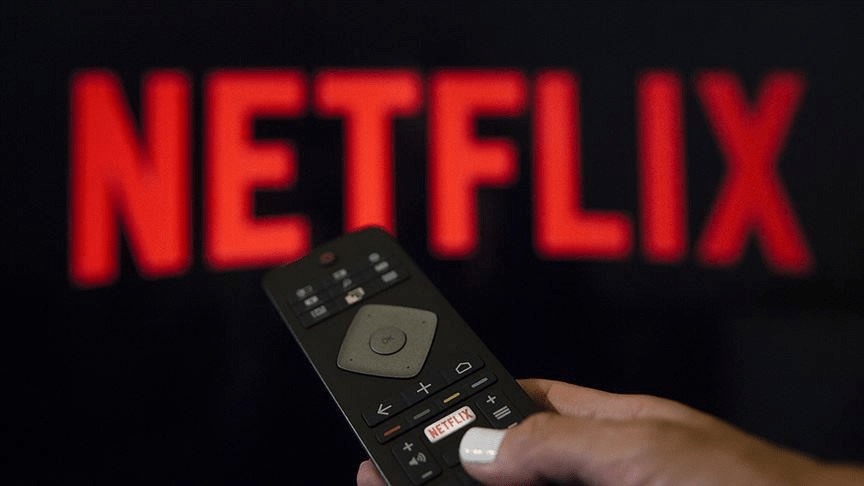 Once every one of your friends installs the extension, you can all watch it in sync as if it were being watched together. Furthermore, the chatroom allows for reaction discussions to further normalize the feeling.
So how to get onto the new bandwagon of 'Quarantine n Chill'?
Prerequisites:
Netflix Subscription
Google Chrome Browser
Visit Netflix party where they've got a beautifully crafted website that has the download link to the extension as well as simple instructions on how to get started. Also, if you're looking to build a similarly awesome website for yourself with captivating web design and super convenient hosting, visit our favourite Devs at Digisparks Infotech.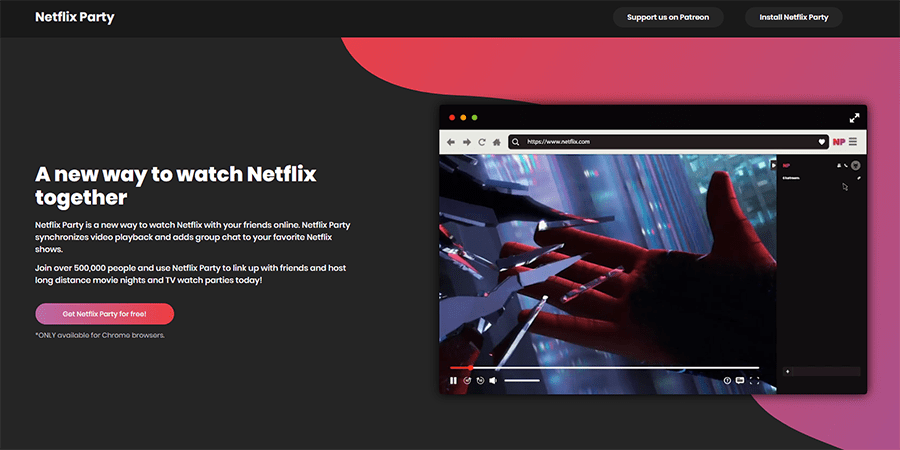 Once you're on the site, click on the button that says get Netflix party for free. It will take you to the Chrome Web Store page where you can add the extension to the browser on your device.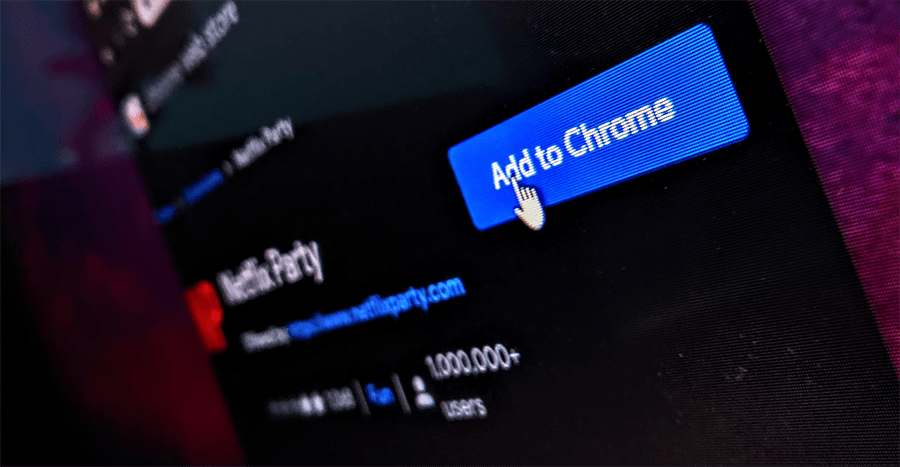 Tap on "Add to Chrome" and confirm the installation. It should now add the extension and show up an icon beside the Omnibox which is grayscale by default while you're not on a Netflix streaming page. Once you are on a page that supports Netflix party, it lights up in Red.
Once you're there, you get to be the host. It will create a personalized link, copy it. If you want to be the one in charge of controlling playback, select "Only I have Control" and if you don't, then all participants will be able to do the same.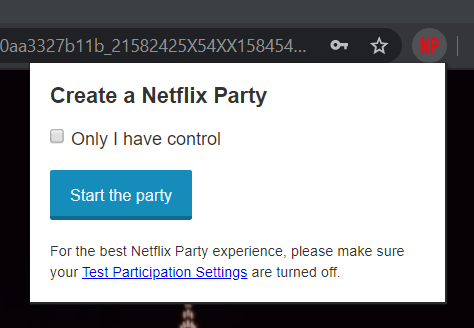 Share the link you copied with the participants of your new virtual movie session. You also get to pick usernames and cool icons for yourself.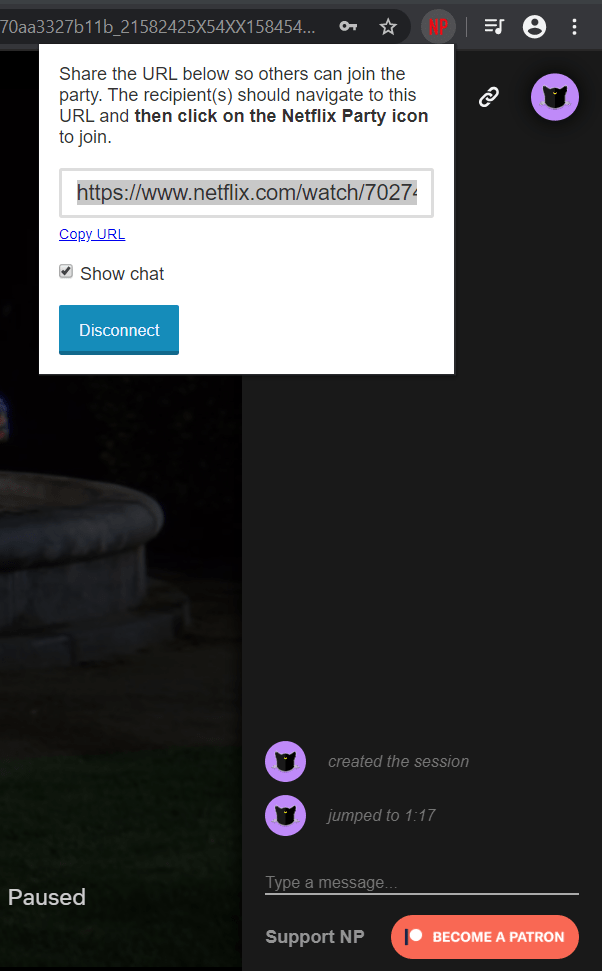 To join a party, navigate to the URL that your friend shared with you. Once you land on the Netflix show they invited you to, tap on the lit-up NP icon on the top right and you're good to go!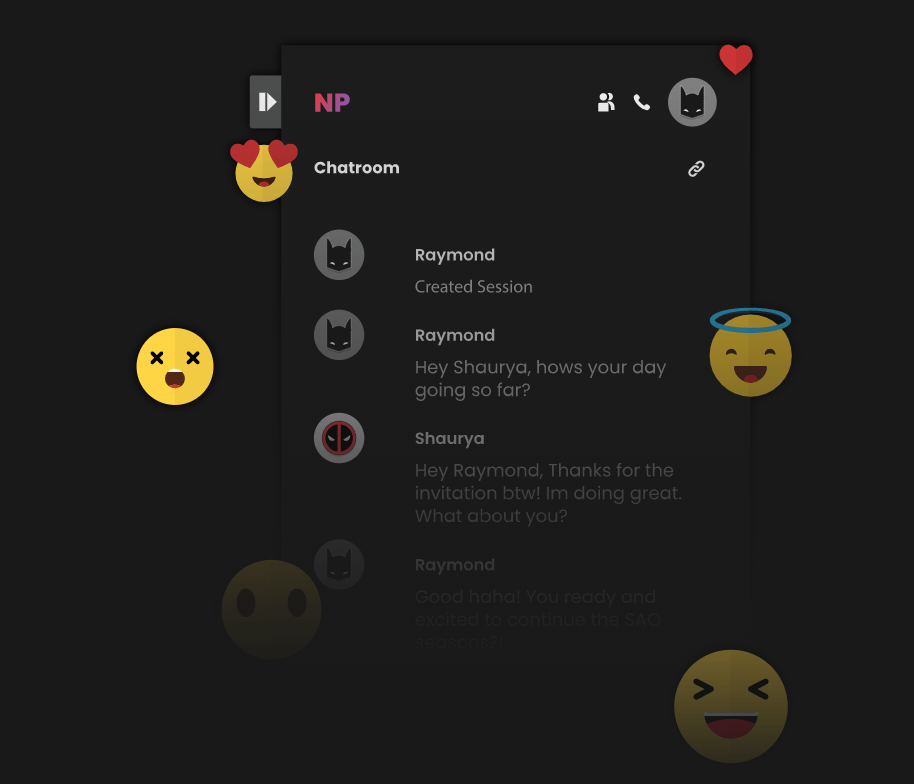 Anyone that joins the party will show up in the chatroom panel, where they can have their own username, icons and have fun in your virtual movie party!