Are you a big fan of Twitter and Google plus? Here is the cool application that lets you to integrate Twitter with Google plus. Now, you can send and receive tweets right inside your Google plus account.  This application is developed by Bruno Barbieri and works with all major browsers like IE, Mozilla and Chrome. This application is kind of an extension or add-on to your browser. After installing the application a small twitter icon will appear next to your home and photos icon at your Google+ dashboard. Clicking the twitter icon will provide your real-time tweets right inside the Google plus. With this application you can post tweets,  check your inbox and a lot more.  So, lets get right into the HOW-TO of this application.
How to add twitter to Google plus?
1. Download & install the Google+Tweet application from here.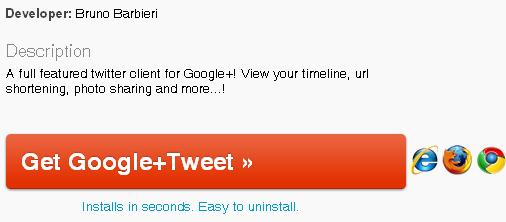 2. After the successful installation of the extension/add-on. Restart your browser.
Note: Though most of the extension doesn't require to restart the browser, but i couldn't make it work without restarting my browser.
3. Log-in to Google plus account.
4. Click on the small twitter icon that appear on the top of your Google plus dashboard.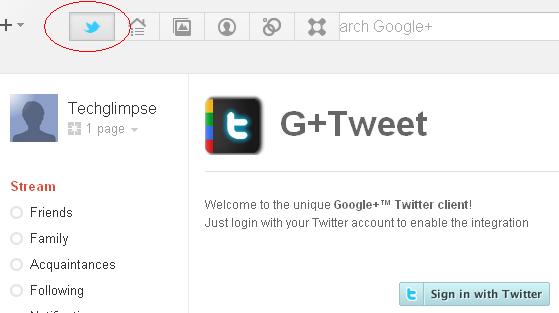 5. Sign in with your Twitter account to authorize the application to pull all of your tweets to Google plus.
6. After the successful authorization,  you can then revisit your account to post, read and receive tweets live as shown below,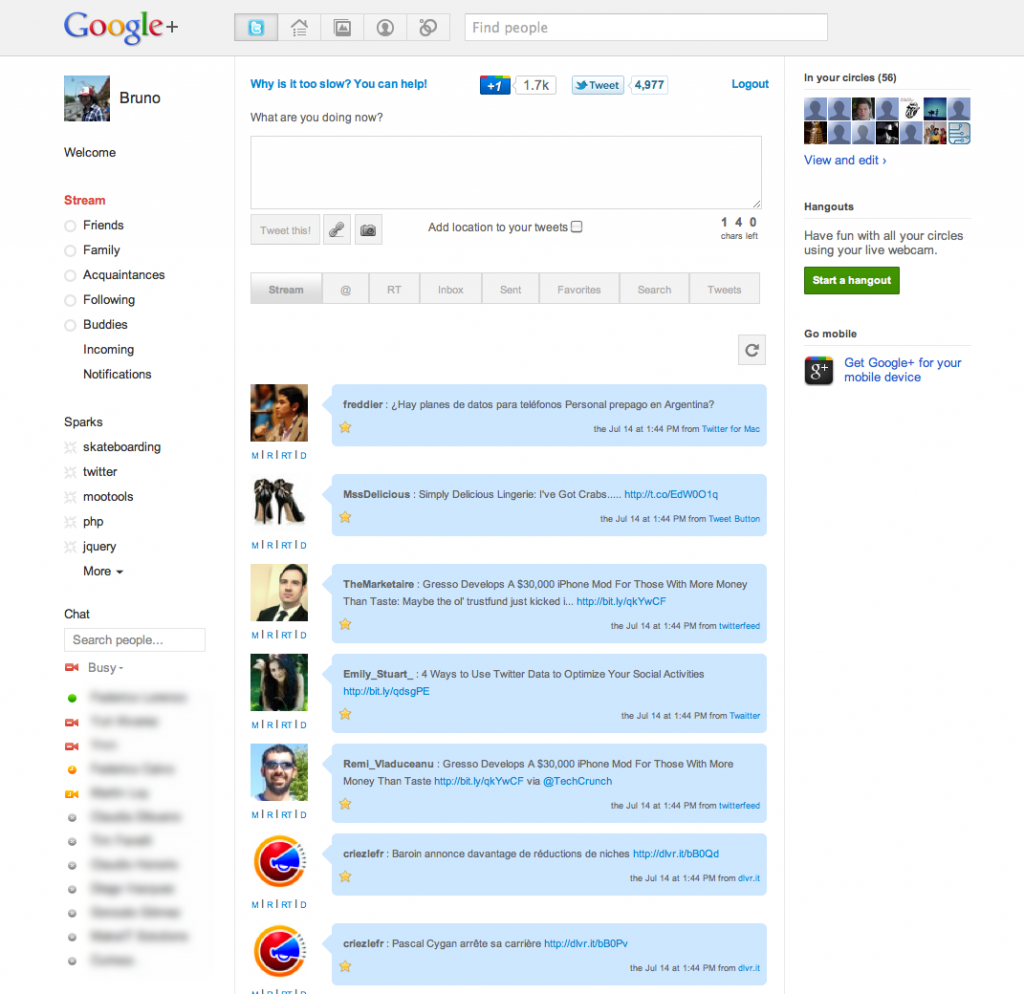 If you like this article, probably you might also be interested to know,