Facebook chat is undoubtedly an awesome feature. Now this feature is easily accessible from the Firefox Browser.  The new Firefox feature allows you to chat with your Facebook friends right from your web browser. Apart from the chat, the feature also lets you to receive notifications when someone posts comments on your post or when you were tagged on a photo. The feature is open to all the social networks to integrate with the Firefox's new Social API, but the social networking giant Facebook was the first to implement it.
ALSO Check this: How to add facebook chat window in firefox sidebar ?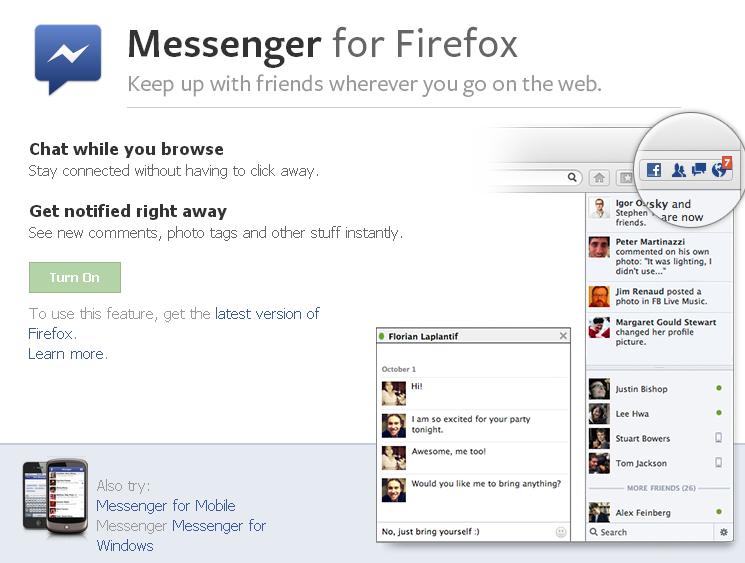 You can try out this feature by downloading the latest Firefox browser from Facebook.
Grab these now…
[amazon_enhanced asin="B008YGPELM" /]  [amazon_enhanced asin="B001BZCPPG" /]  [amazon_enhanced asin="B0051BSP5K" /]  [amazon_enhanced asin="B00AAX7W1W" /]