Well, Apple already has this feature in iOS 6 isn't it? But it works only with the phone application and FaceTime calls. Like, you can choose to set reminders based on time or location while declining phone calls or FaceTime calls. This is handy, because you will never forget to call back the declined ones. How about applying this feature to mails, messages, safari and other app notifications? If you had jailbroken your device, then you have an option to have this cool feature for the above said apps.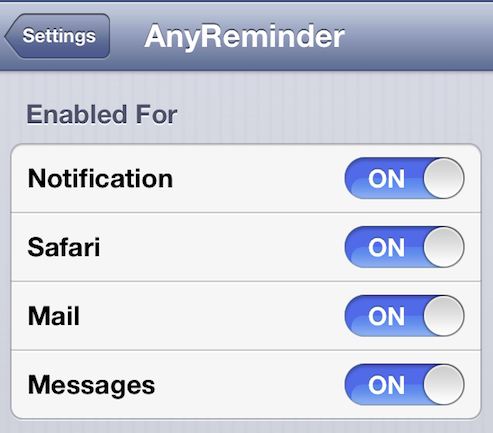 A new jailbreak app called "AnyReminder" works similar to Apple's Remind Me Later, but while you decline a mail, messages or other application notifications. AnyReminder is available in BigBoss repo of Cydia for $1.99 and once installed, it is configured in Settings app; from where you can enable reminders for individual applications, adjust other options for setting time based reminders and choose to dismiss actions.
Try out the app and let us know your feedback.
Checkout more Cydia apps here.