Do you update your iOS apps often?! Yes, I know its easy to do, but very often we tend to forget things, and this comes first in that list isn't it? Although there are update notifications displayed we but never get a second to look into.
If you are one of this kind then, you should be happy to know about an app called Auto App Updater.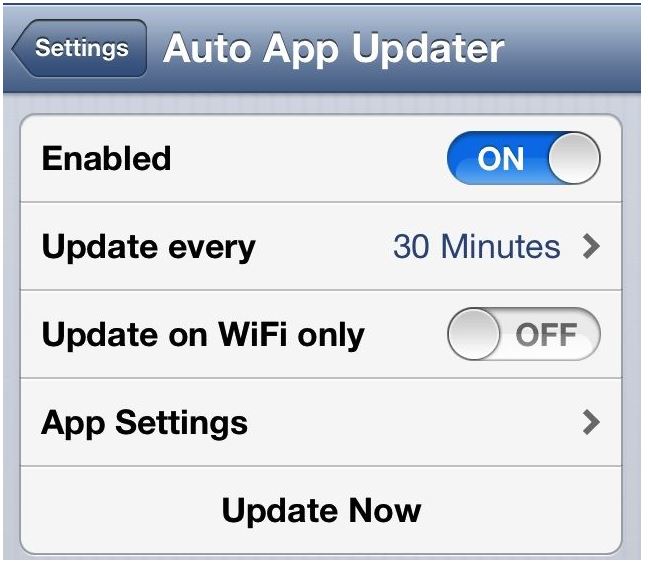 With this app, you can set your schedule on how frequently apps should update say 30min, 1 hour, 2 hours, 3 hours, 6 hours, 12 hours, or 24 hours. This Auto App Updater will download the updates in background whenever they are available. No hassle anymore!
Auto App Updater is available in Cydia  for $2.99. Will you try?!