Here's a cool extension for Chrome browser that lets you to share any image from a web page to your Facebook profile or a page (only that you manage). The extension named "Upload Photos To Facebook Pages" for Chrome adds a link to your right-click content menu – upon selecting will share the image to your Facebook Wall. The extension also adds an upload button next to the URL bar. You have to be logged-in to Facebook account and should have granted the permission (only for the first time) to allow the extension to post on behalf of you to your Facebook wall or pages.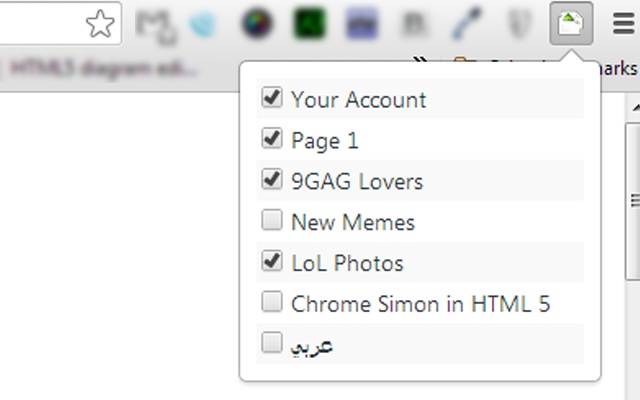 You can download the extension from the Chrome webstore (Well, we have a link at the bottom of this article) and install it. Upon successful installation, you will find an icon in the tool bar – where you can mange the extension settings.  The extension saves a lot of time and effort since you share it directly from the web browser.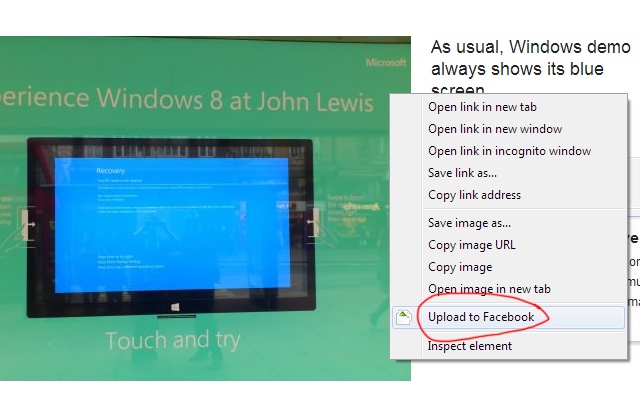 If you are a Facebook geek, then the extension is a must try. Checkout the video for more information,
Download "
Upload Photos To Facebook Pages
".