Twitter officially announced  that it would allow the users to download their tweet history. Now Twitter is  rolling out its archive feature to users!
This feature is definitely one of the most wanted and awaited among the users since it would allow you to browse every tweet you have ever sent! But Twitter is rolling out the archive feature slowly, and full roll-out  is expected to take few months to reach all users across all supported languages.
Ok, coming to how you can download your archive. Follow the simple steps below-
* Check if your account has the archive feature enabled, for this you have log into your account and navigate to Settings. Scroll down the bottom of the page.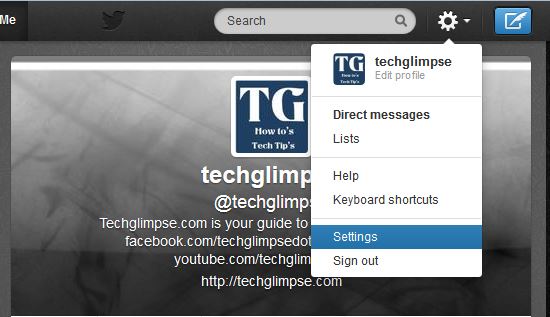 * If your account is enabled for archive, you can see a new "Your Twitter archive" section. Here you can then request your archive with the click of  "Request your archive" button.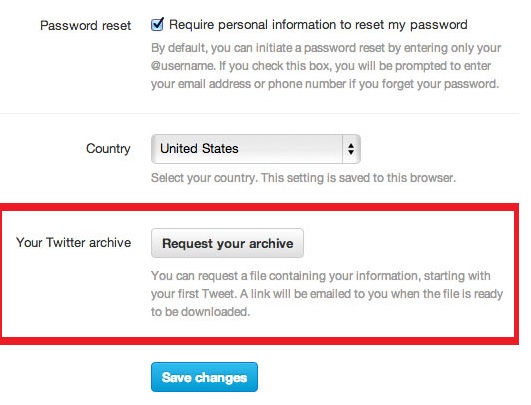 * Twitter asks us to wait patiently for the archive, but they do send it within few minutes! Once your archive is ready, an e-mail containing a link to your archive will be sent.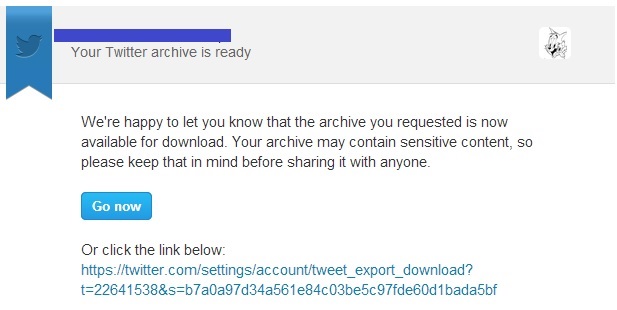 * Download the tweets.zip file, following the e-mail link.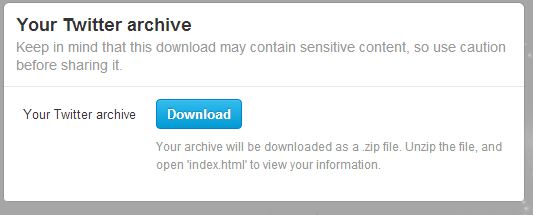 * Open index.html file found in your ZIP. And now you can see each and every tweet posted by you in a historic month-by-month fashion!
Viola! You got all your tweets!