Here after, if you love any video, download them instantly. It doesn't matter in what app the video is being streamed, you can download it easily using the Universal Video Downloader app for iPhone. The app will let you download the video that is being streamed within another app. Universal Video Downloader will alert you whenever it detects a video being streamed in another app, and then it is up to you to download or dismiss.
The app comes with a settings that lets you to tell, whether you want to be alerted for all the apps or manually select the apps that you think offer more downloadable videos. You can also choose the default video quality, audio tracks and setup alerts to notify when the download completes. Interestingly, the app can alert you even while the screen is locked.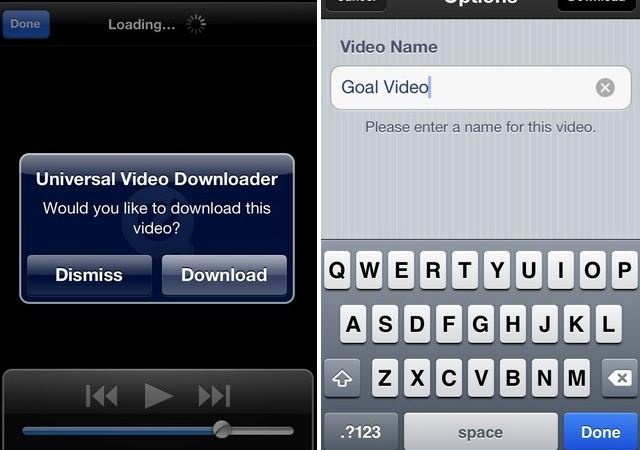 How does the Universal Video Downloader works?
Once the app is installed, just play any online video. You will immediately see an alter with "Dismiss" and "Download" options popup. Just tap the "Download" – the Universal video Downloader will be launched. If you want to enjoy the video while downloading, just go back and keep streaming the video.
How to play the videos download using Universal Video Downloader?
The videos downloaded using the Cydia app – Universal Video Downloader, can only be played using UV Player.
Where to download the app?
The app is free available at the Cydia's BigBoss repo. Cool isn't it? Happy downloading!
Let us know if you come across any similar app or a tweak?