Could not find your email address in the Facebook Timeline? Facebook has hide that intentionally. In an attempt to address the email privacy, Facebook has hidden the email address from the Timeline. Well! if you want to bring it back, here's how you can do that.
1. Click the "About" link from your Facebook Timeline as shown below,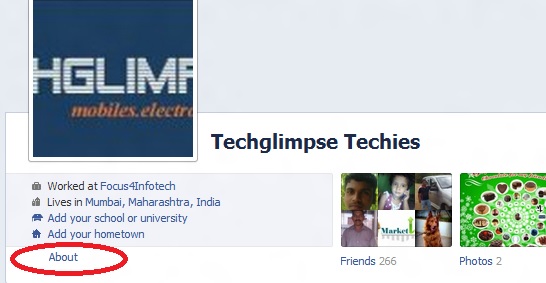 2. Scroll down and click "Edit" link of "Contact Info" section and click the top right button to toggle ""Hidden from Timeline" to "Shown on Timeline" for the email address that you wish to show on Timeline.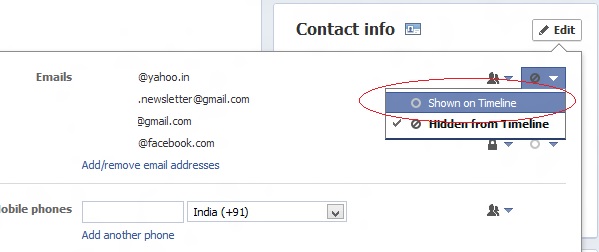 There you go, now you should see your email on the timeline.