iPhone users, good news for you! Facebook has unveiled free Voip calling feature for US iPhone users. This means if you are in US and an iPhone owner, you could save your cellphone minutes!
What you have to so is simply use your iPhone Messenger app to open a message with a friend, tap on the free call phone symbol and speak for no extra charge, over Wi-Fi or cell data!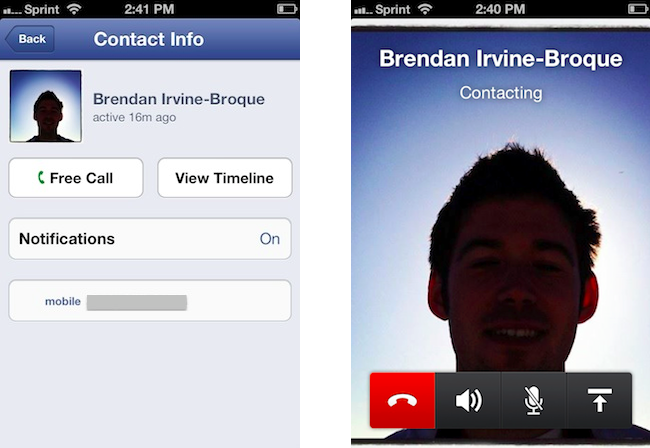 The call clarity seems to be reasonably good. And we may expect the Facebook service to be a strong competitor to its contemporary rivals like the Viber, Vonage or Skype.
Lets wait to hear more!