Android devices gets Firefox Beta with improved features; the guest browsing mode, developer tools like remote debugging and SkiaGL performance. The browser is now available for download and testing. The guest browsing mode of the browser will allow Android owners to log out their current browsing session and enable guest user to surf the web. Once guest done with the browsing and closes his or her session, the browsing data of that session will be erased and the owner's session is restored back again. The version also gets remote debugging support as part of developer tools, that allows you to debug web pages like the tools used in desktop version. The debugging feature will be helpful if you are developing for Android.
If you are an Add-On developer, then you can easily designate a quick-action to the user experience using the icon available at the Firefox URL bar.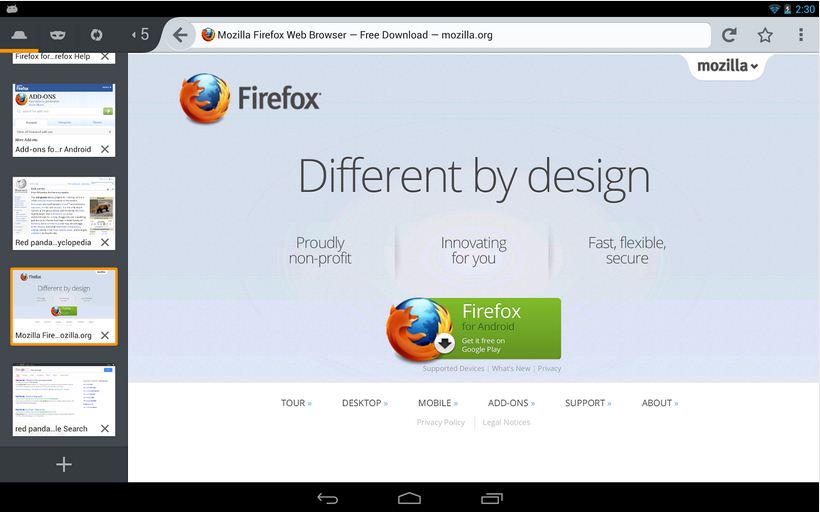 You can set any image a wallpaper or to a contact that are viewed directly on a webpage. This done by a simple press and hold on desired image to launch the context menu and select "Set image as" to customize.
The new Firefox Beta supports 27 languages including Irish, Romanian locales and Ukrainian. It also comes with a new looking Settings menu that lets you customize Firefox and group categories like Customize and Privacy, Sync etc…