Registering a bank account in GPay fails with an error message – 'Couldn't register: Bank account couldn't be added – please don't switch from the app while registration is happening'. Well, it is understood that the user is not allowed to switch from GPay while registration is happening, but the app itself needs to send an automated SMS to identify the bank account linked to the mobile number and if you are using the default 'Messages' app in Android, then it prompts a Flash SMS message which results in app switch. Due to this behavior, GPay fails to register the bank account.
The below image explains the issue.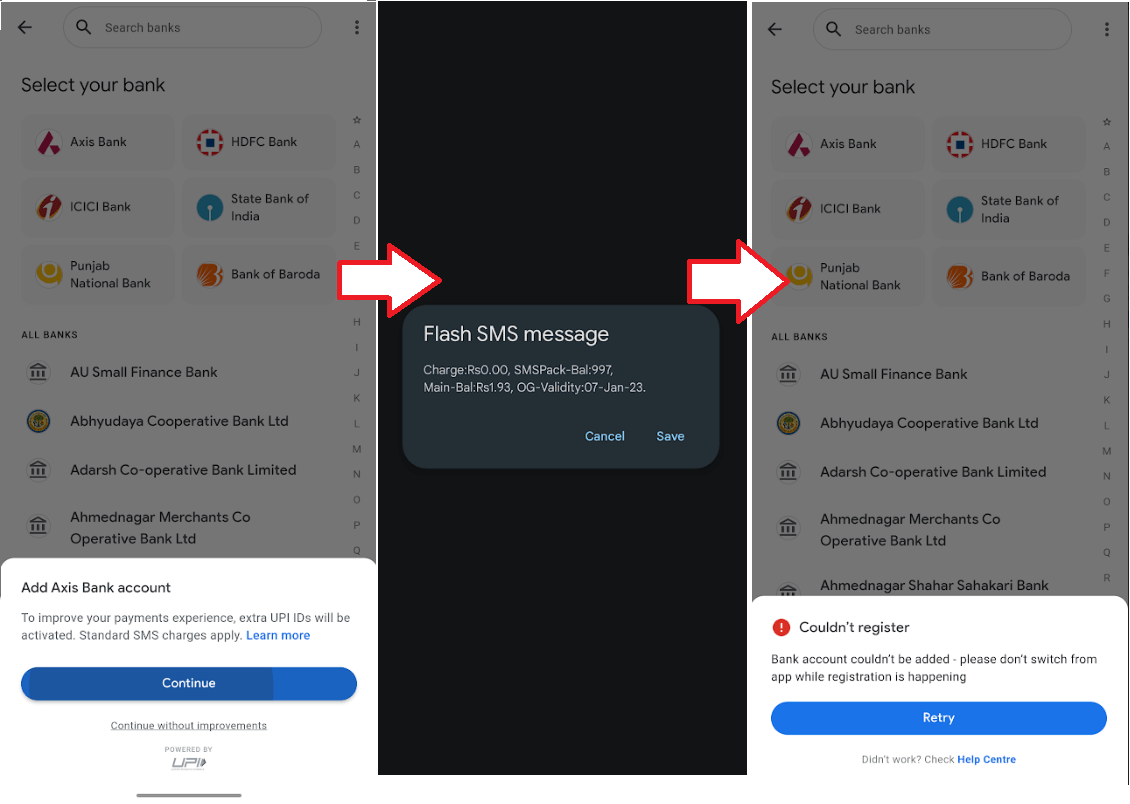 Unable to add a bank account to GPay? Stop Flash SMS messages in Android.
The Flash SMS message is also called as 'Class 0 message'. Whenever the Flash SMS message/Class 0 message appears, the Messages app treats it as a new message and turns on the app, and that's the behavior GPay does not like. To prevent app switching during the account registration, you will need to use a different messages app instead and set that as default.
Once you have downloaded and installed the new messages app, set that as default by going into Settings> Apps > Default apps > SMS app and switching to the new messages app.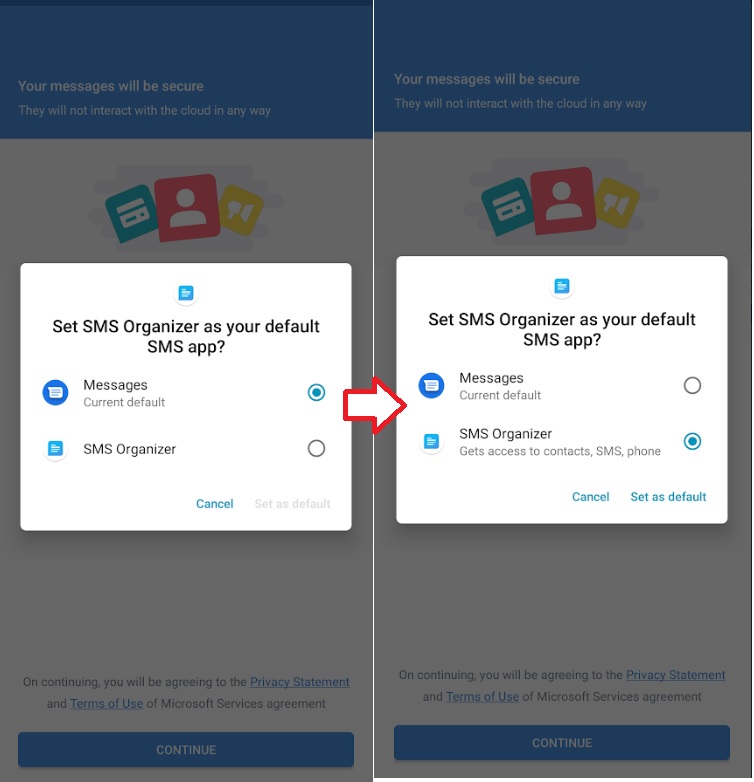 Now go ahead and try registering the new bank account in GPay; it should work typically.