In the cyber age of oversharing, the internet is saturated with all sorts of pictures. This is both a blessing and a curse when it comes to finding images to reuse. Chances are, anything you'll ever need is out there, but many images have some level of copyright protection, meaning it would be an offense to reuse them.
Naturally, images can be just as important as the content when it comes to drawing readers in and breaking up blocks of text with visual aids is a great way to engage your audience.
The problem is, not all of us are professional photographers so at some point we are likely going to need to find other people's images for our own use. Of course the internet is a veritable cornucopia of images. Anything you can imagine (and more!) is available at the click of a search engine. The problem comes with finding relevant images that have no restrictions in place in regards to how you can share them.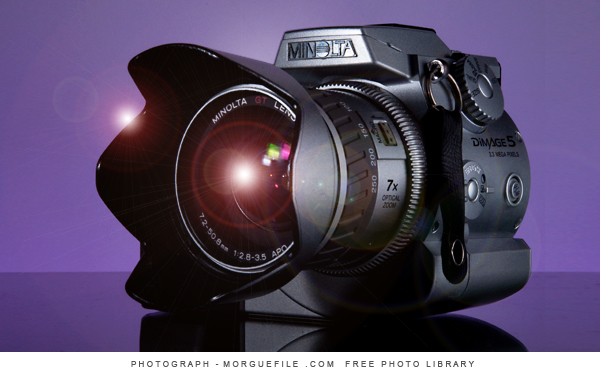 Most images you will find will have some degree of copyright protection attributed to them, restricting commercial use. There are ways to refine search engines to only show images that can be shared across all platforms. These options are generally found under the "Advanced Search" menu (depending on the search engine) but let's look at Google as an example:
How to refine a Google Image search to show free-to-use images
 Open the webpage https://images.google.com/
Type your keywords and search for images
In the top right of the page, the menu gears icon
Select "Advanced Search"
From this menu, scroll down and find the section labelled "Usage Rights".
From the drop-down menu, select the kind of license you want the content to have.
Most search engines will break down usage rights into the following categories:
Free to use or share
Free to use, share or modify
Commercial
Anything labelled Free to use or share, as the name suggests, is generally classed as public domain and can be shared and reused providing it is not edited in any way. If you need the flexibility to alter the image, you will need to select Free to use, share or modify. Finally, if you are creating promotional material, such as an advertisement or need an image for any other form of commercial use, select Commercial.
The only downside of the refined search method is that it tends to vastly reduce the number of results.
Free To Use Image Sharing Websites
There is a better way. There are a number of free image-sharing websites in place designed specifically for this purpose. Armed with libraries of hundreds of thousands of professional stock images, these websites should be your first point of call when looking for quality photos that are free to use. They are generally equipped with their own search function and work similarly to normal search engines.
Examples of a few such websites include:
The consequences for copyright infringement can be severe and improper use could result in fines, depending on location and circumstances. Just remember to be safe and always double check the usage rights on an individual picture before sharing it.
However, if you have found the perfect image and it has got usage restrictions in place, if possible you can try contacting the owner to ask for permission directly. They may be happy to have their work shown, as long as they are happy with what it is for and they are credited.