In the past we have reviewed few windows applications that lets you clean up temporary files such as cache items, log files, and application installation residues. Today we  are going speak about an application called "KCleaner" is a free windows program which is capable of detecting and removing unwanted files related to browsers, applications, log files and Adwares. KCleaner can efficiently cleanup your hard drive in the background, leaving you with less worried about the junk files. Interestingly, the utility comes with a 'Secured file deletion' methods that will make sure the deleted ones are unrecoverable by any means.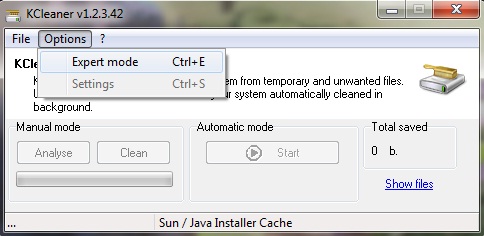 KCleaner comes with an easy to use interface. The app can be launched in two different modes; by default the normal mode features Analyse, Clean and Start. You can easily switch to Expert mode from the Options menu. The Expert mode provides information about the items that are cleaned, its type, path and size. All you need to do is, just click "Analyse" to starting cleaning your PC. Once done, you can mark the items that you want to remove and click "Clean" button under Manual mode.
Ok! I said manual mode in the previous paragraph right? The app also comes with an Automatic mode, which will automatically remove the analyzed files. In order to use Automatic mode, you will have to click Start button. In the Settings window, you can enable auto startup with expert mode, windows, minimize to system tray and log deletions. You can also choose to optimize the frequency at which files are to be cleaned under Automatic mode.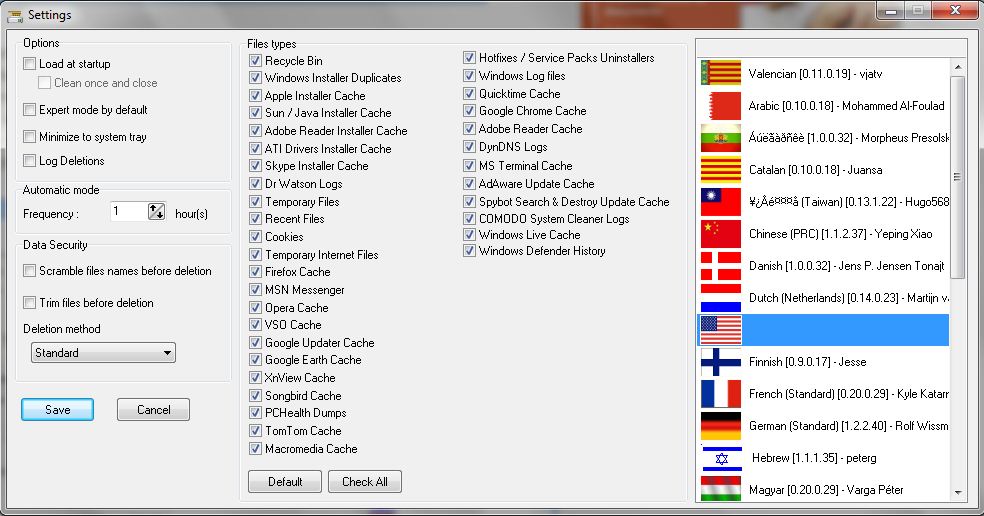 KCleaner is available for Windows XP, Vista, Windows 7 and Windows 8. It also supports both the 32 bit and 64 bit operating systems.
Wait! During the installation, make sure you "decline" the installation of "RelevantKnowledge", as we are only keen to install "KCleaner". When the app is launched, you will be forced to install "RevelantKnowledge", make sure to cancel the installation.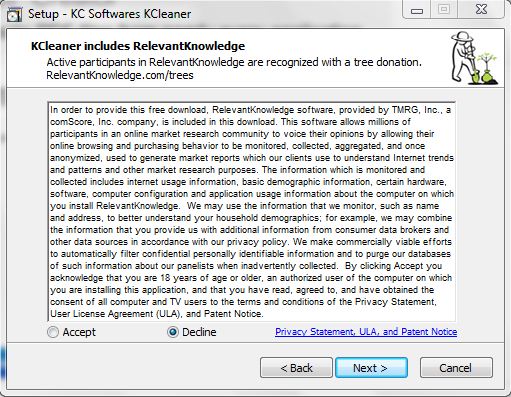 Download KCleaner for Windows.