Facebook is in the process of rolling an interface revamp. We are looking forward to it but do you say that its again like Graph Search or Timeline?! It will be introduced as the only option?
Well, if you are looking for a change, you definitely need to try out  Matt Kruse's Social Fixer. Social Fixer is a free browser add-on (formerly named Better Facebook) and it takes Facebook customization to a new level!
Lets discuss few of the highlight points of the extension here. I leave the rest for your experimental experience.
# Works with Firefox, Google Chrome, Safari, Opera, and other browsers ( except Internet Explorer).
# Option to place application and game posts in separate tabs on your news feed.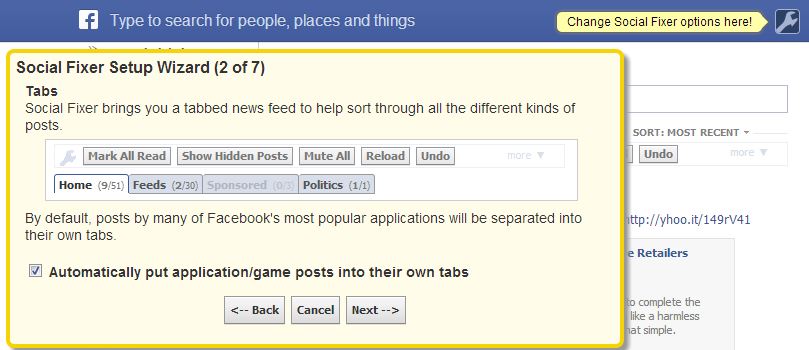 # Customize the chat list – remove the chat sidebar and replace it with the old pop-up chat list, use a compact chat list without thumbnail images.

# Disable the "light box" or "theater" pop-up view for photos.
# View the full-size version of images when you hover over their thumbnails.
# Make Enter key to insert Newline When Entering Comments. Instead of posting when Enter is pressed.
# Change Font Size.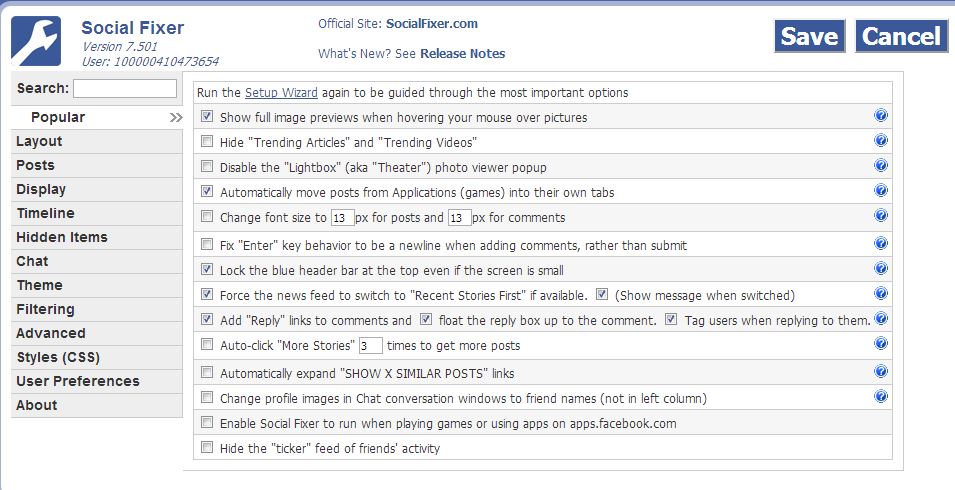 # Hide "Trending Articles" and "Trending Videos".
# Add your own CSS snippets!
#Anonymize Screen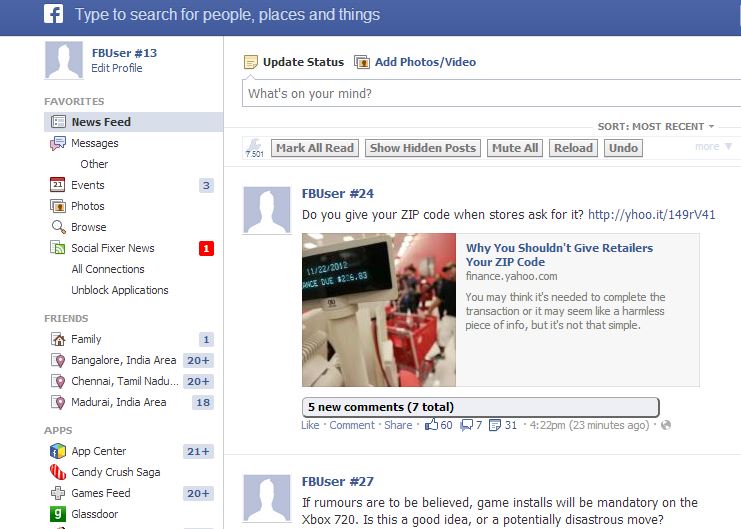 # Built-in themes
# Special filters
This is not the limit of the extension! Its lot lot more! If you are a Facebook user, looking for a nice UI Change, its a definite need to try extension! Thanks to Matt Kruse!
Download Links-
Social Fixer for Chrome

Social Fixer for Firefox

Social Fixer for Safari 

Social Fixer for Opera

Social Fixer for Grease Monkey
Source : Social Fixer