Did not find your Google tile on Windows 8 start screen? It's easy to Get back your Google. Probably the idea of removing the Google from Windows 8 start screen, might be for promoting the Bing and Internet Explorer. But Google wants its users to get back the tile on Windows 8. A new website called "Get Back Your Google" helps you to create and put Google tile on windows 8 metro UI.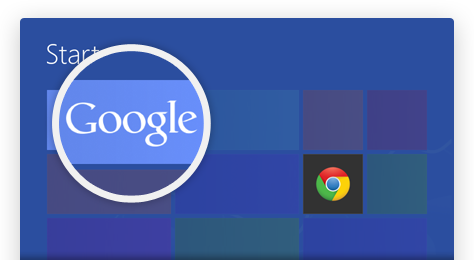 Checkout the video below for setting up the tile on your Start screen in less than two minutes.
Get your
Google Search app now
!
Related Content