We have some apps always shipped along with our iDevices. It has most of the times been very much useful and handy for the need. If you have already found some alternative to replace the default apps and want to hide or delete the one you don't use, we are here to help!
But before heading into, do remember that, the default iOS applications don't take up too much space in your device's memory. But however, they do take up a lot of screen real estate!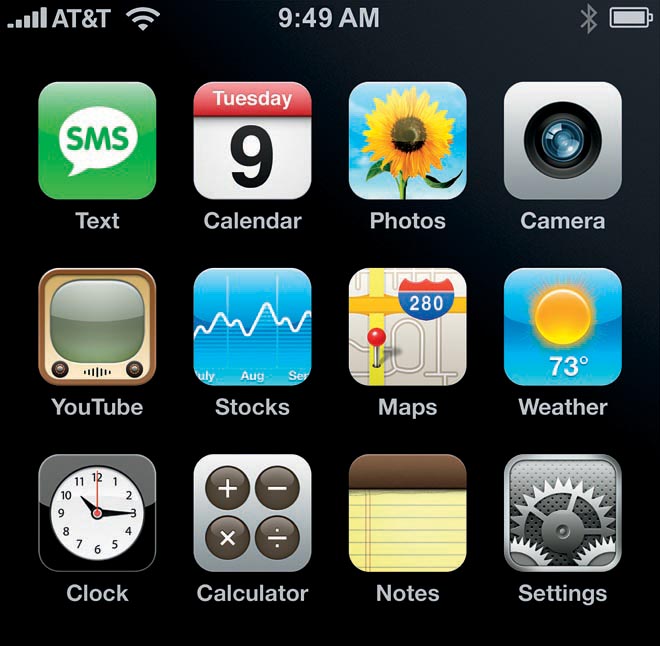 PassHack
Dom Esposito and RageMasta have created a hack using the Passbook app called PassHack. PassHack allows you to hide stock iOS apps without jailbreaking your device. Follow the steps below to hide unwanted apps from your home-screen.
Step 1: Visit Cydia hacks link  in Safari and tap on "Get PassHack." Now, tap on the "Add to Passbook" button and "Add"
Step 2: Now launch Passbook.  Scroll through the listed apps and tap on links for app which you want to hide.
Step 3: When you see an alert box pop up, tap on "Install." and see the installation will failing, don't worry and its normal. When you get the "Unable to Download Application" failure message, tap on "Done."
Step 4: Now, the app you have selected to hide will have a gray icon with a loading bar. Tap and hold on the gray icon to put it in "wiggle mode," then tap on the "X" in the top left corner of the app to remove it. ha
Watch the video incase you need a live demo.
That's it and you are done.
Poof
Poof is a free and simple app that allows you to hide and unhide apps on your springboard of a jailbroken device! You could find the application from Cydia.
Once you open up your poof application, it will show you the list of installed applications and here, you can choose to hide or un-hide a specific app. You can also hide all applications including the Poof (even-though you will not do this!) . Reversibly you could un-hide hidden apps later on, you can unhide them from Poof, or use your iOS device's search, it will turn up a hidden application.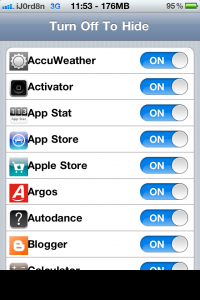 Incase any app remains un-hidden even after using Poof, you can just restart the device and it will work!
Springtomize
Springtomize is another application that you can use to hide selected applications in your jailbroken device. This Cydia app will cost you  $2.99. And helps you in making professional settings and provides you a settings pane.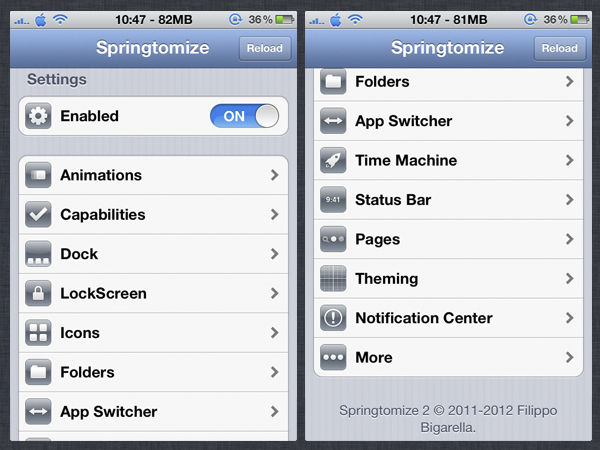 Springtomize will appear in your Settings application, under Extensions in the left sidebar. You can scroll down to Hide Icons subsetting. All applications can be hidden by enabling the Hide Icons feature and from within Springtomize. Once done with this you can restart the device or use  Reload button in the top right corner of Springtomize's main screen.
Are you using any of these apps? Tell us your comments!
For more Jailbreaks, How to tips and tricks for your iDevice read – Jailbreaks , How to Tips