Interest based advertisement is becoming popular among advertisers and marketing agencies. iOS provides a way for advertisers to serve targeted ads based on your habits and likes. The advertiser can track your habits, behavior, likes and dislikes to market their products, which is one way provides an opportunity to serve relevant ads. But all the users may not be willing to share their behavior to third parties and there are few reason why you should not let advertisers to track you. Unfortunately you cannot stop targeted ads completely, but you can limit it with a simple tip.
Here we go,
Step 1: Access the Settings app.
Step 2: Tap General > About
Step 3: Scroll down to the bottom of the screen and tap Advertising section
Step 4: Turn On Limit Ad Tracking by tapping on it.
That's it!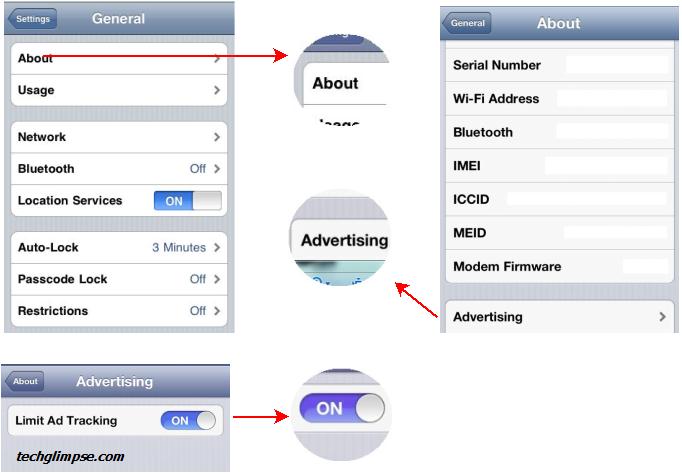 Do remember to checkout this article as well: Someone makes Big Money by Tracking What you do online, Learn to Stop them
Checkout more tips and tricks on iPhone…