Its cricket Fever again as IPL has started. May be you are a fan of Chennai Super Kings, Mumbai Indians, Delhi DareDevils or the all new Sunrisers Hyderabad! It is going to be of total fun and excitement to watch our favourite teams battle out for the T20 crown over the next two months. I thought its the right time for writing a simple guide on how to keep yourself updated of the scores and schedule.
Well, although most of us tend to deny work and come home to watch the match live, it may not be the case always! Its techy world, and leave out calling a friend over phone to get updates, we have a number of apps and live streams online! Here below few are listed-
Watch Matches Online
* IndiaTimes YouTube
Times Internet has renewed its partnership with YouTube for 2013 and 2014 seasons – for exclusive live-streaming rights for desktop web viewing and non-exclusive rights for mobile viewing. There will be a five minute delay in Indian sub-continent and no delay in other parts of the world (except USA and Canada).
Watch the matches on YouTube .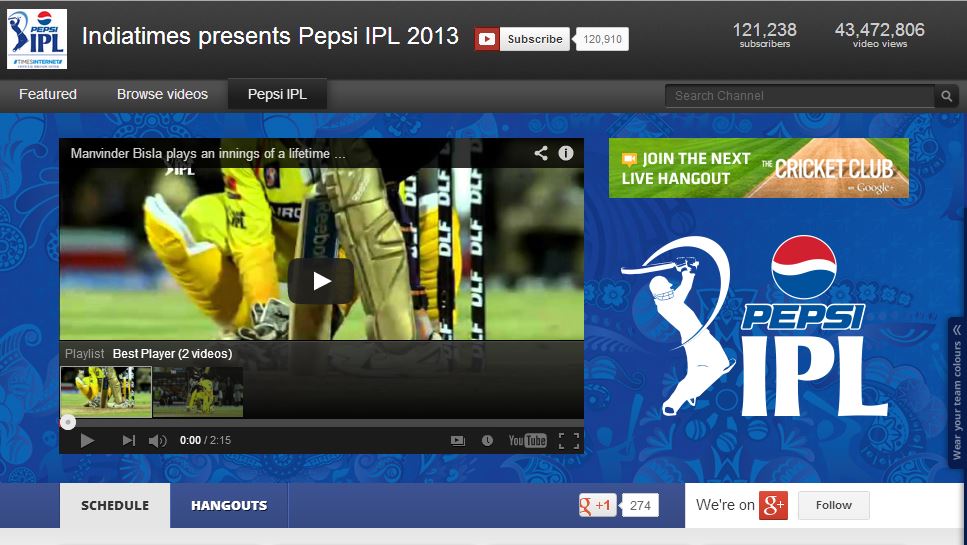 * BoxTV
Times Internet has decided to stream the IPL on Box along with highlights and other exclusives this year.
Find all on the site. (Matches, except for US and Canada, will be streamed).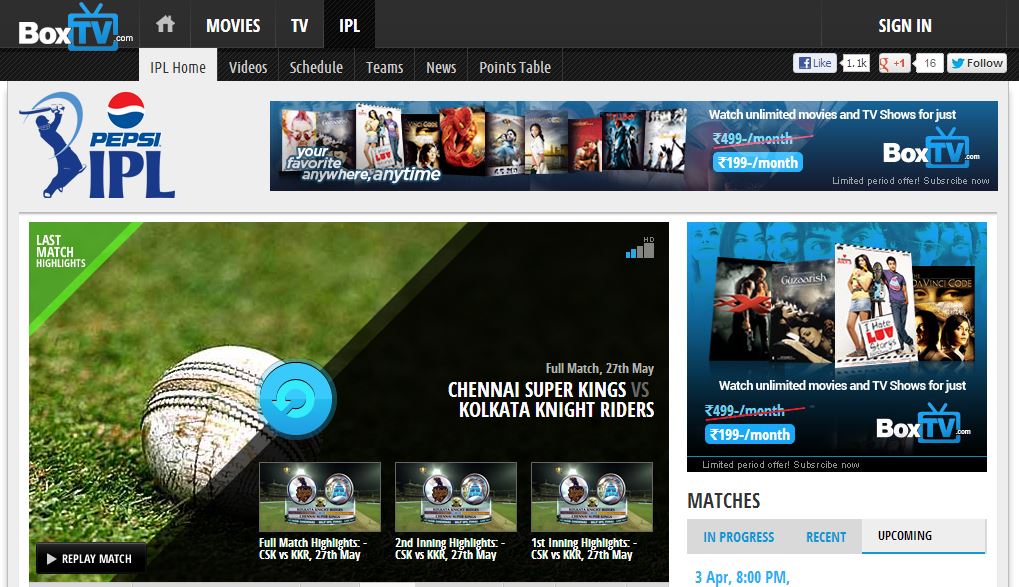 * Official Website of IPL T20
The official website – IPL T20 will also live stream all the matches along with exclusive details.
Find the website here.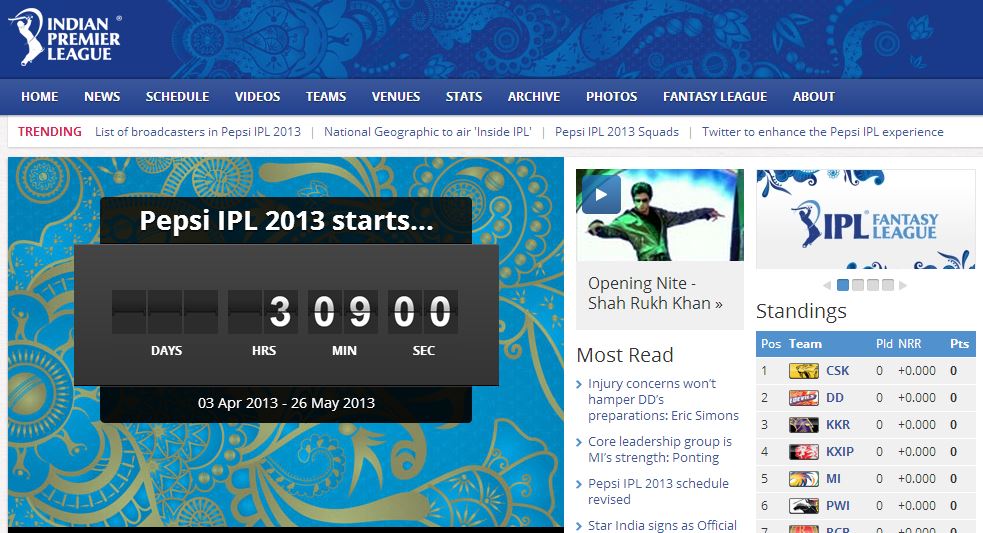 IPL on Your Mobile
nexGTv has bagged the official mobile streaming rights of IPL this year. So, the good news for nexGTv users is that,they will be able to watch the matches along with match repeats and highlights on Demand.
The service can be activated by sending a SMS mytv to 58888, or from the app stores and from the nexGTv website .
IPL on Google+
Those who stream from the YouTube channel will be able to watch special footage on Google+ Hangouts, featuring cricket stars. They will also get updates on analysis between innings.  The official Cricket Club Google+ page allows users to sign up for pre-game build up shows.
IPL on Twitter 
Twitter will make the tournament a more interactive experience for fans! This is the first time, that a Twitter Magic Mirror,is used to allow Cricketers and Celebrities to tweet through the @IPL account. Don't forget to discover the #PepsiIPL conversation.
IPL on National Geographic Channel
Nat Geo is to broadcast a special series INSIDE IPL. Which will tell us, "What is the inside story of the IPL? A special series that will reveal the facts behind the massive machinery of the Pepsi Indian Premier League,". It will be featuring 54 days of cricket, 76 matches, nine teams, 12 venues and more than a hundred million spectators and TV viewers! This program is schedule for telecast later this year.
Apps for Mobile
* BCCI official App
This official BCCI app for iOS and Android by Pulse Innovations. The app provides you information on tournaments, result of matches, information of teams and other statistics.
* ESPN Cricinfo
The ESPN Cricinfo app is my favourite, just like the website!  Live score updates of Twenty20, ball-by-ball commentary, breaking news, fixtures, results and more.Just go and download!
Download: Android, iOS, Windows Phone
* Cricbuzz
The Cricbuzz app gives the quick score updates and ball by ball text  and along audio commentary. It also has offers match alerts via push notifications.
Download: Android, iOS, Windows Phone
There are many many more ways! But I have listed the most opted and tried here! Tip us if something more worthy is missed!