Everyone must be aware of Instagram's latest Terms & Services, which claims to sell your photos to brands without giving any compensation to the user. However, after the controversy Instagram removed the terms and updated this particular section with the old terms and service. If you are someone who wish to export all of your photos and remove them completely from your Instagram account, then Instaport.me service can be handy.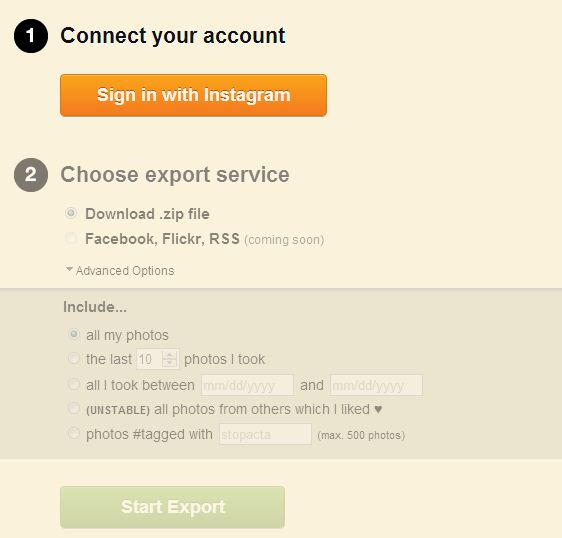 Instaport is a simple web based application that lets you to export or backup all of your Instagram photos by downloading it as a single zip file. The service can also help you to transfer the photos from Instagram to other social media sites like Facebook and Flickr (Currently this particular feature is under development).
To backup your photos, you need to sign-in with your Instagram account. After the successful sign-in, you can choose to export it as a zip file or transfer it to other social media sites like Facebook or Flickr and RSS. The service provides few advanced options – with which the user can choose to export all the photos or photos uploaded within specific date range. You can also export only the photos that were tagged with specific hash name.
It's simple isn't it? Let us know what do you feel about the Instagram's latest terms and services.