Learn to Jailbreak iOS 6 using evasiOn? Step by Step guide and video for Windows users
We have already posted about Jail-breaking iOS 6 on Windows using SnowBreeze. Now the guys out there has worked hard to develop evasiOn for Windows that can help you to Jailbreak currently released iOS 6 firmware – iOS 6.0.1, iOS 6.0.2, and iOS 6.1. EvasiOn is an untethered jailbreak that will work on iPhone 5, iPhone 4S, iPad 3, iPad 4, iPad Mini and other iOS devices as well. EvasiOn will work on almost any Windows operating system, including Windows 7, Windows Vista and Windows XP.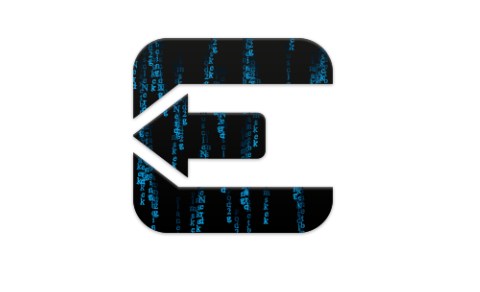 Caution: Before reacting to this guide, we advice you to take a backup of your firmware. Also remember, Jail-breaking your device, may void the warranty issued by the manufacturer. Techglimpse doesn't own any responsibility if any damage caused to your device.
Here, we go,
Step 1: Download the EvasiOn zip file and extract it.
Step 2: In the extracted folder, you can find evasion.exe file. You will have to run the executable as an administrator. To do that, right click and select "Run as administrator". Click yes, when windows prompts you to provide access.
Step 3: Remember to disable your device passcode. To do that, just tap Settings > General > Passcode Lock > Turn Passcode Off
Step 4: Connect your device to the PC. As told earlier, Evasion will Jailbreak currently released iOS 6 firmware –  iOS 6.0.1, iOS 6.0.2, and iOS 6.1.
Step 5: Once the device is connected, the EvasiOn will automatically detect the device and will enable the Jailbreak button.
Step 6: Click the Jailbreak button. If the Jailbreak button is not enabled, it means EvasiOn is not able to detect the device. Probably you can try unplugging the device and connecting it again.
Step 7: EvasiOn will take you through step by step, while it prepares jailbreak data, rebooting the device, uploading to Cydia, applying jailbreak and uploading the Cydia packages lists. This step might take few minutes. Don't unplug the device during this step.
Step 8: EvasiOn requires you to unlock your device. Once unlocked, you can find a new "Jailbreak" icon on the second home screen. You will have to just tap the "Jailbreak" app icon once (remember only once). The screen will go black and will return automatically to the Home screen. Don't panic, this step will take few seconds.
Step 9: EvasiOn will Jailbreak and will display messages such as "injecting jb data" and "Root file system successfully remounted". Your device will reboot couple of times. While the device is rebooting, don't perform any activity like unplugging the device.
Also Read : Best Jailbreak Tweaks for your iPhone!
Step 10: If everything went well, EvasiOn will display "Done" message. It means, you should be able to see an evasiOn icon on your screen. The icon will appear for a while and you will be taken to the lock screen. Now unlock the device and find the Cydia icon on your second Home screen. That's it! Your iOS 6 device is now jail broken.
The tutorial was originally posted by iDownloadblog. Our sincere thanks to them.
Update : Evasi0n 1.1 released with fix for Weather and long reboot bugs!
Also Read : How to jailbreak iOS 6.1.2 with evasi0n 1.4? [Guide]
Download Links

evasi0n 1.1 for Mac

evasi0n 1.1 for Windows

evasi0n 1.1 for Linux
Related Content
Disclaimer: The content published in this article is the views of the author only. Techglimpse does not gurantee accuracy, completness or validity. If you believe the content on this post violates your copyright, please send us a mail for removal.
Read more
.