Even though I am an iPhone user, I still love Android's Lock screen. Because it looks nice with a simple lock icon that lets you to drag to the edge of the screen to unlock your device. I love it and I am sure many iOS users would have wished to have Android like Lockscreen on their devices. Well, if you own a Jailbroken iPhone then JellyLock can bring Android Jelly Bean inspired Lockscreen to your device. JellyLock, developed by Max Katzmann has released the app via his beta repo, which has already seen more than 20,000 downloads. Once the tweak is installed, your device will feature an Android like Lockscreen; which is a tiny lock icon that can be dragged to the edge of the screen to unlock your device. The app's functionality doesn't stop there, as it comes with plenty of options to customize, including the ability to launch up to three custom applications from the Lockscreen.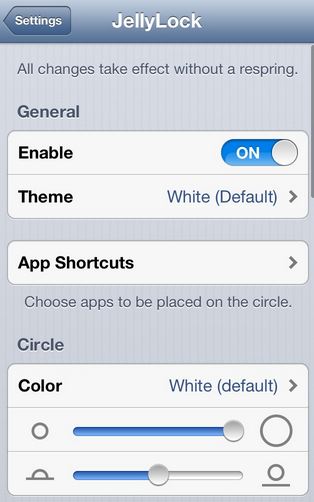 Interestingly, the tweak lets you to customize the apps on launcher, its layout and enable or disable JellyLock without respringing your device. It means, you can quickly test and verify the settings before you decide to fix it. JellyLock comes with four different themes; which includes White, Solid White, Black and iOS.
JellyLock lets you to add up to three custom apps to your Lock screen launcher and you can use app's settings panel to position the Lockscreen's circle launcher as well. You can customize the circle color, size, offset and icon's size and opacity. The advanced settings lets you to replace the Lock icon and redefine stock camera shortcut as well.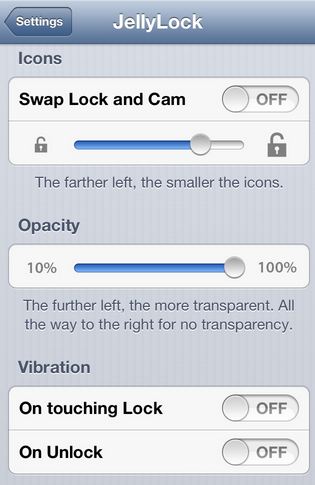 U love it? Then download the tweak for free by adding the following repo to your Cydia sources.
http://cydia.myrepospace.com/maxkatzmann/
Checkout more Jailbreak apps here...