With Football Fever all around the world, various games are being launched in the name of FIFA on both iOS as well as android. This time it is the game by our very own browser, Google Chrome – 'Kick with Chrome'. This is again a Google Chrome experiment to bring out the best features of chrome just like the Lego Game, Santa Map Dive, 10000 Stars and more!
How to play Kick with Chrome?
You need two things to play Kick with Chrome – Google Chrome on your desktop or Mac and the Google Chrome app on your smartphone. First, load the game on the desktop, you will get the link and the code to play a game via smartphone. Then control the game on the smartphone through Chrome app. The game comes in three modes namely: Infinite Dribbles, Space Kick and Shootout.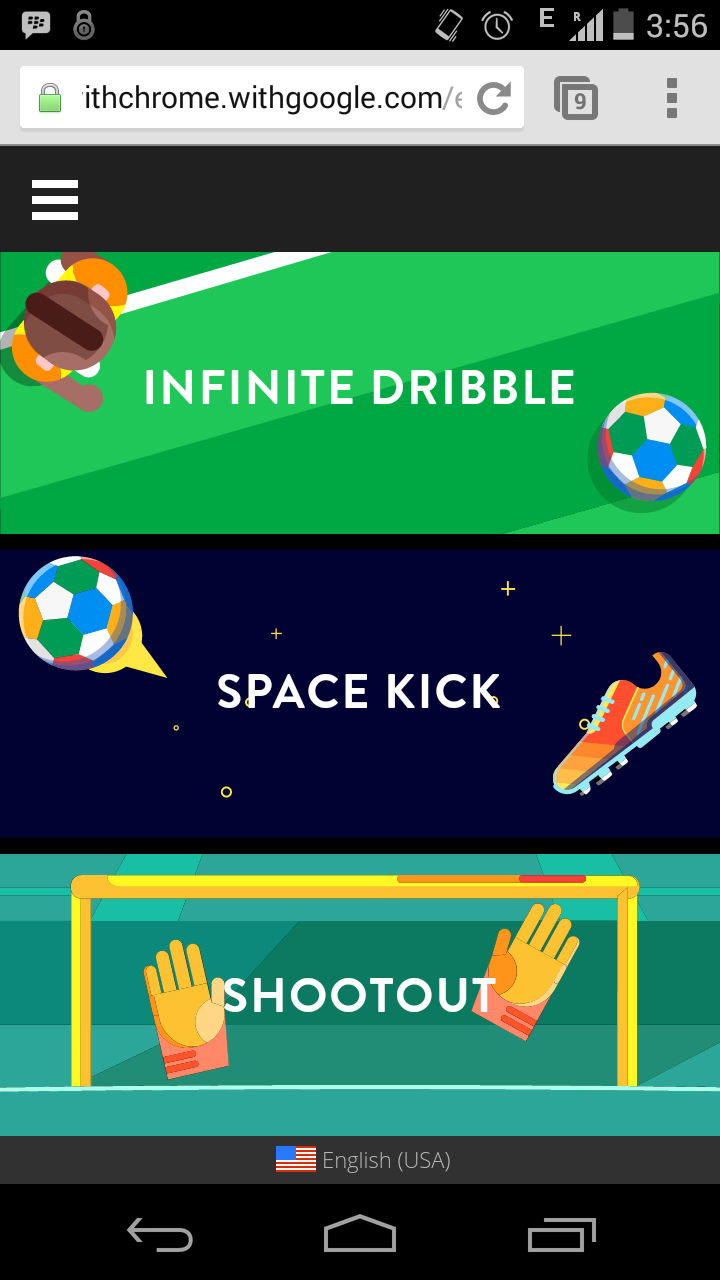 It offers single and multiplayer modes, the game also has the major countries playing football and you'll get the option to choose among your favourite! Infinite Dribble is played by tilting your device and playing tiki-taka, while Space Kick is played by tapping on the device to generate the highest possible kick, whereas Shootout is simply the penalty and it is played by swiping on the screen.
Hit or Miss?
This game is quite light weighed and you can play it with 2G internet facility as well. Moreover, the biggest advantage of the Chrome's game is that, you don't need any particular application to play it. The game response is also quite sensitive.
The problem which I encountered while playing is the need of different views for playing various modes, you might have to switch between landscape view and the portrait view to continue the game. But its not a great deal! Now, join me and lets play Kick with Chrome.