I just upgraded to Office 2013 and found it amazing, except for way it refuses to open the downloaded files from an e-mail or any other source. The same is the case with Office 365. Unfortunately Microsoft does not provide much help regarding these blocked files. May be this is at times helpful in terms of security but most of the time, its extremely annoying.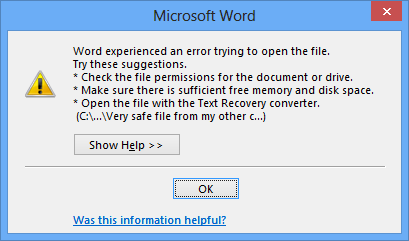 Here is a way to open blocked files in simple steps.
To unblock individual files–
* Right-click the specific file and select Properties from the context menu.
* On the General tab, click the Unblock button and then click OK.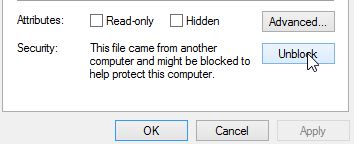 That is it! The next time the file will open as usual!
Unblocking all files–
* Open office 2013 (any application) that has problems and select "Options" from the "File".
* Click the Trust Center link in the left side tab. And select the Settings button.
* Click the "Trusted Locations" link and specify folders that should always be trusted.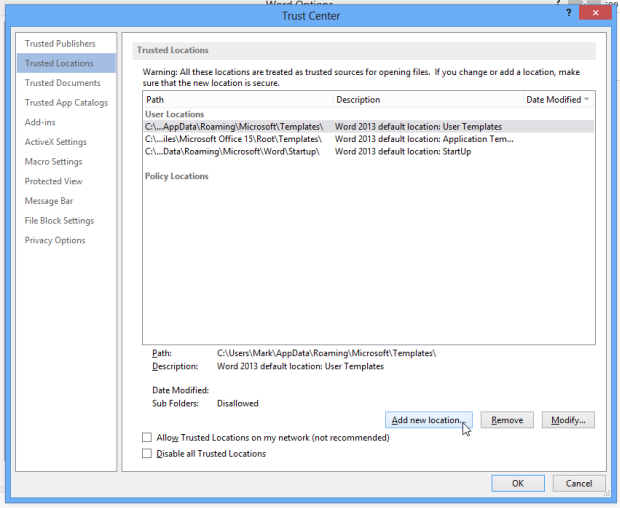 * In case, it is a network drive you can add this to the list of trusted location.
* You can also make the sub-folders trusted by ticking the 'Subfolders of this location are also trusted' option.
Disable Security
You can also disable the security if you wish to open all the files and consider them to be secured enough not to destroy your computer.

For this, in Trust Center, go to the Protected View section and untick the boxes labeled 'Enable Protected View for files originating from the Internet' and 'Enable Protected View for files located in potential unsafe locations' and click OK.