On 5th October 2021, Microsoft rolled out Windows 11 as a free upgrade to most Windows 10 users. I was skeptical about the upgrade (because of various changes such as revamped right-click context menu, missing ribbon bar in the explorer, and missing task manager menu from the taskbar right-click) and when my colleague got free up-gradation of his new PC from Windows 10 to Windows 11, was convinced to upgrade mine too. My colleague had got the Windows upgrade notification with which he proceeded to upgrade. However, I didn't receive it yet. Any OS shall have minimum hardware requirements and wanted to find out whether my PC is compatible to upgrade to Windows 11.
How to check PC requirements for windows 11
Here are the system requirements for Windows 11 upgrade. If your PC doesn't meet the minimum requirements to run Windows 11, consider upgrading your computer to a new computer that meets your needs.
How to find if your PC is compatible with Windows 11 upgrade
Still, confused about your PC meeting the minimum requirements to run Windows 11? Then, don't worry, Microsoft has come up with a software called PC Health Check App to see if your PC can run Windows 11.
Step 1: Go to Microsoft's Windows 11 page
Step 2: Navigate to the bottom of the page
Step 3: Download the  PC HEALTH CHECK APP and install it.
Step 4: After successful installation, run the APP. The APP will tell if your PC meets the requirements to run Windows 11. If your PC doesn't, then the tool will tell you the reasons for not being available. Below is the screenshot of the Health check of my PC which is not compatible to run Windows 11!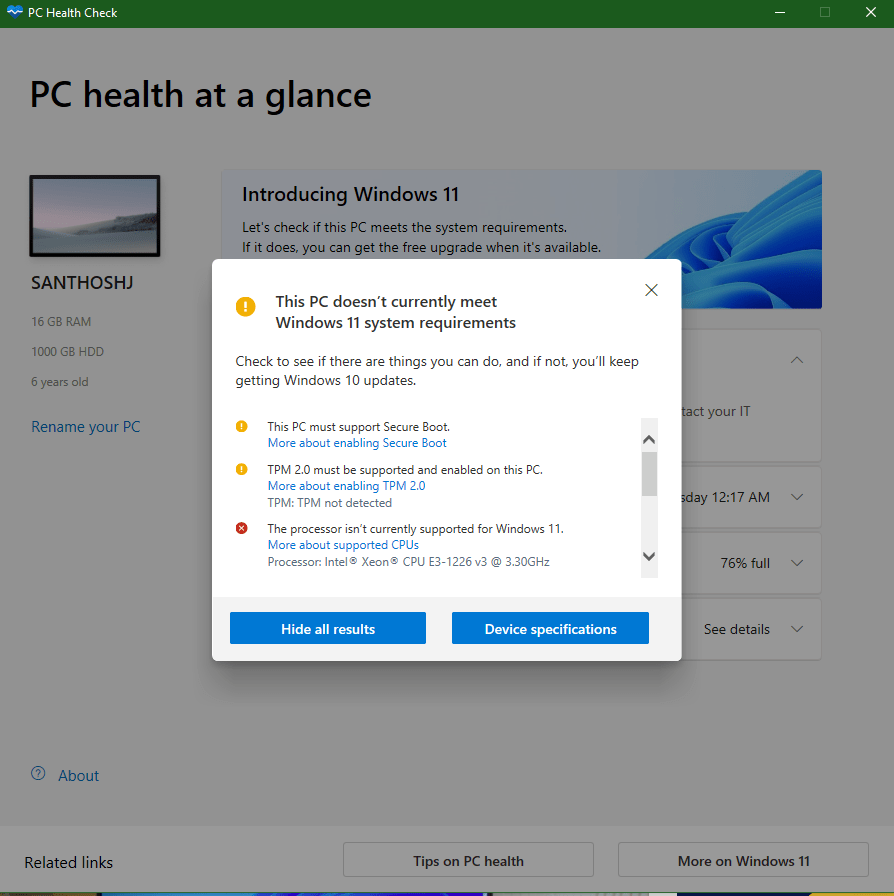 However, you don't need to be panic as Microsoft continues to provide Windows 10 updates until 2025!