Most of back a smartphone now and we love touch screens! But I believe game lovers would have missed their keypads sometime during the play. Yes, these are very handy when it come to an action or arcade game.
This is for you! The PhoneJoy Play is a compact wireless game-pad that could turn your smartphone into a portable game console!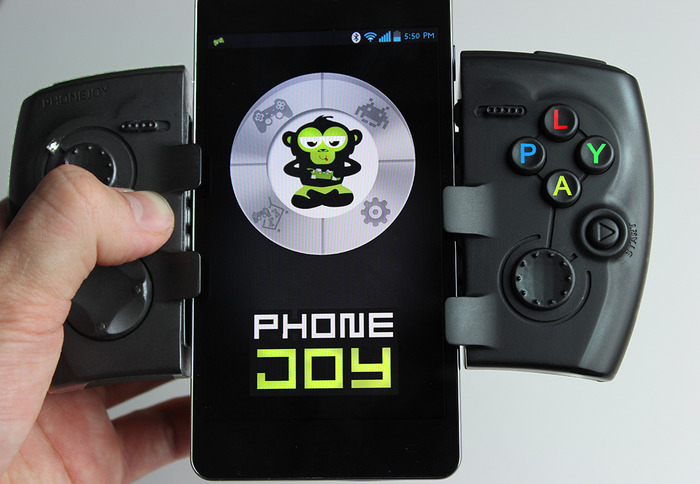 The PhoneJoy Play controller will clamp to your smartphones of all sizes running iOS or Android. It can also be used as a standalone controller that can be used with  PCs running Mac OS X, Linux, Windows.
Yes wish to play it on big screen? Connect your phone/tablet to a projector or HDTV and go gaming!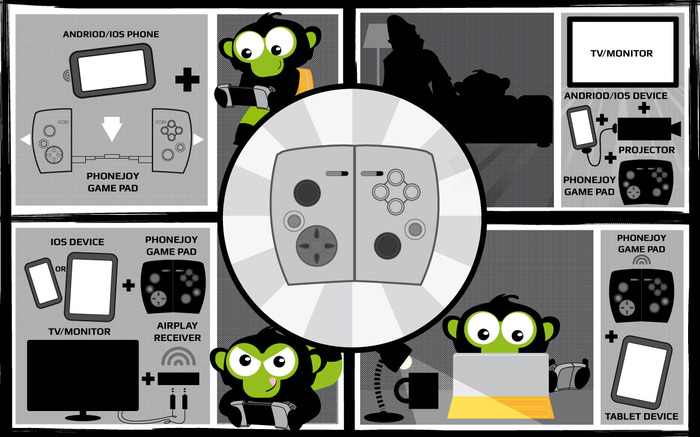 No doubts, the game controller is really handy and luring you to play games.The PhoneJoy Play is with Kickstarter now and expecting funds.
Here are the specifications of Phonejoy Play-
Closed mode: 102 mm (w) * 87mm (h) * 37 mm (d)
Fully extended: 255 mm (w) * 87 mm (h) * 37 mm (d)
Weight: about 250g
Docks to smartphones of all sizes up to 153mm width and 14mm thickness
Bluetooth 3.0
Wireless range of up to 30 ft
Battery power of more than 20 hours
14 programmable buttons
2 pressure sensitive analog sticks
3 LED indicators.
Supports iOS, Android, Windows, Mac OS X and Linux
Four modes: HID Gamepad, HID Keyboard, iCade, Mouse
Supported by more than 300 games on Android & iOS
Will you get one? The pre-orders are open now. Be an early bird and grab your
rewards
!
Other worthy game controllers, you will love-
[amazon_enhanced asin="B006L2HBXA" /] [amazon_enhanced asin="B002Q0AT44″ /] [amazon_enhanced asin="B004JPPO94″ /] [amazon_enhanced asin="B005SAVIOY" /][amazon_enhanced asin="B0033WFJFS" /]