Sometimes you might want to lock Data or Wi-Fi on your Android device. If you are looking to password protect internet access on your device, then an app called "Internet Lock" worth checking. Developed by an senior XDA member msappzcreated, Internet (Data/Wifi) Lock lets you set a password to protect Data and WiFi. It means, anyone who gets hold of your device and tries to connect to internet would be disappointed.
All you need to do is, just head on to the link provided at the bottom of this post and install the app. Once done, you will find a simple screen where you can choose the type of connection (WiFi + Data, WiFi only and Data only) and set a passcode. Once done, tap on OK button to jump to the screen where you can enable or disable the protection or change the PIN code. If you prefer to change the previous connection settings, then tap "WiFi/Mobile Data Protection Settings".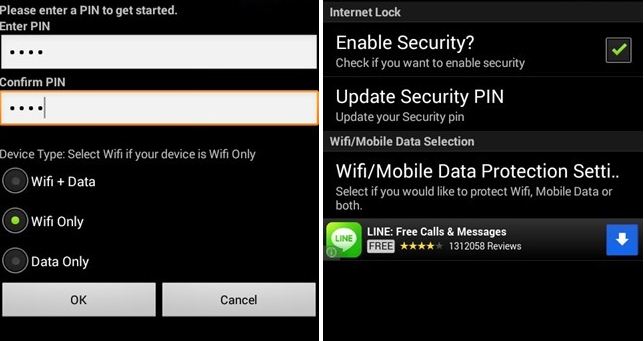 When enabled, anyone to connect to the internet have to enter the PIN set by you. The app can also prevent you from accidentally clicking on Ads when on data.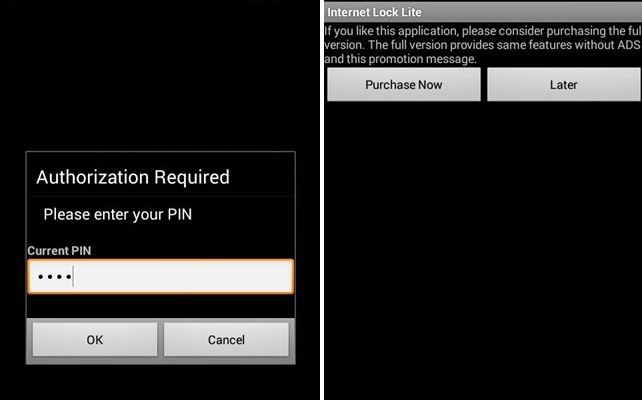 Internet Lock is free with ad-supported and a pro version is ad-free. Check the app here.