Today my 8GB microSD card in smartphone stopped working. I spent few hours in debugging the issue and gave up finally (thought I could never get back the data). But the issue left me disappointed, as the SD card had precious photos and videos of my daughter, which I haven't backed up yet! Yeah, today is my bad day.
Having concluded there is no other way than formatting, I took a deep breath, picked up my Zebronics "All in one card reader" and formatted the card.
But a friend of mine suggested to use a recovery software to recover the photos and videos (good that I didn't do any file copy after formatting the card). And luckily the CardRecovery V6.10 Build 1210 came to my rescue. Did I say "It was my bad day"? Not really!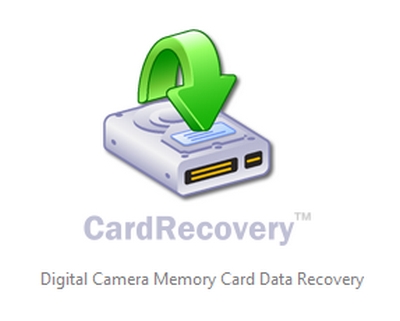 So, How did I recover my data? Let me share my experience with you.
Plug-in your "All in one CardReader" with microSD card to the system.
Launch the CardRecovery software and click "Step – 1" tab. Choose the "Drive letter of your memory card".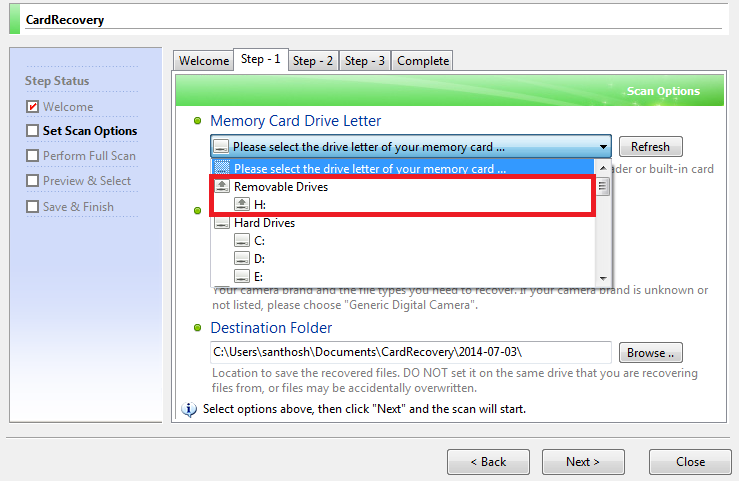 Then choose the type of files that you wish to recover. Also if you don't know the type of camera, you can choose "Generic Digital Camera". Finally choose the destination folder where the files needs to be recovered.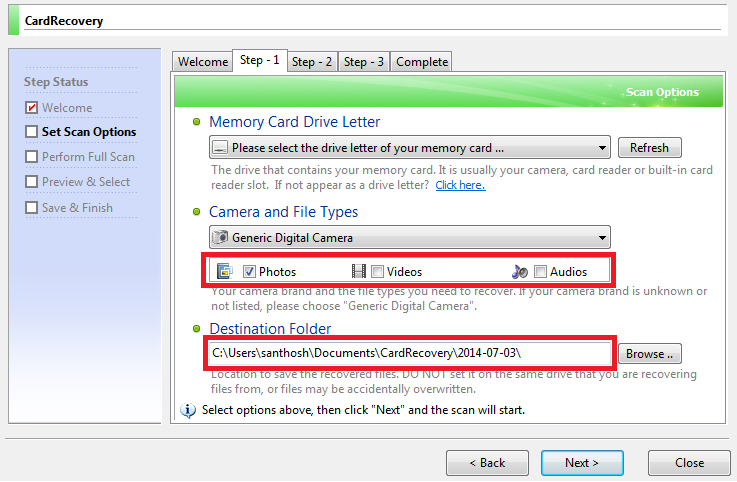 Note: If your card is of 8GB, a space of around 8GB should be free in the destination drive!
Click on the next button to start the scan.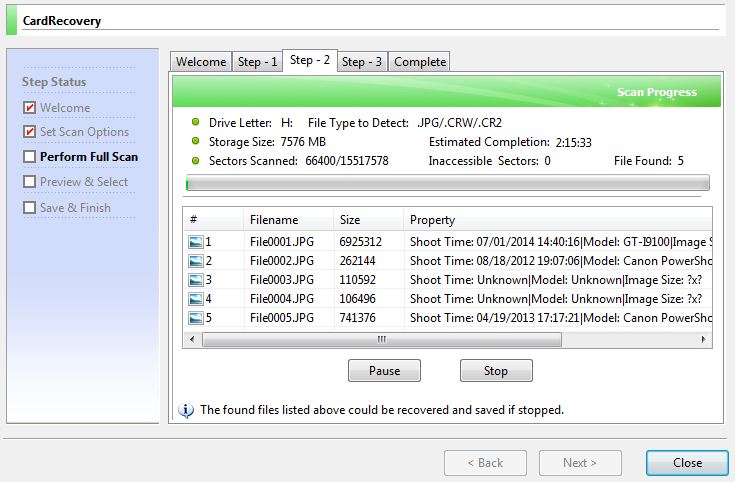 Upon completion, click Next button. The application will list all the recovered files, where you can select and save.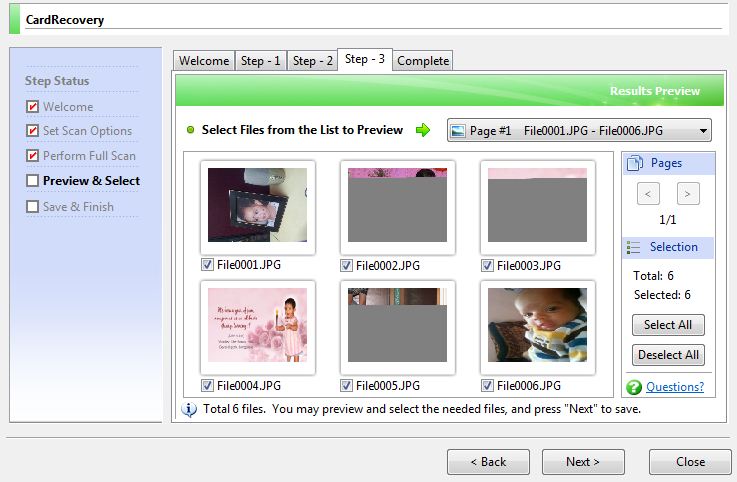 Voila! It's done. Hope my experience could help someone out there.