Are you a victim of browser hijacking? May be you are. Browser Hijacking are becoming serious threat to internet users. To name, the recent issue of popular Google Chrome extensions turning Adwares. Today, we are going to see about Browser Hijacking and how you can protect yourself from it – tools to remove browser hijackers from Google Chrome, Firefox, Opera and Internet explorers on Windows PC.
What is Browser Hijacking?
Browser hijackers is a program or software that changes the browser settings without your knowledge. To make it simple, browser hijackers are installed while you install a new software or extension. Such programs will control your web browser and change settings without the user's permission.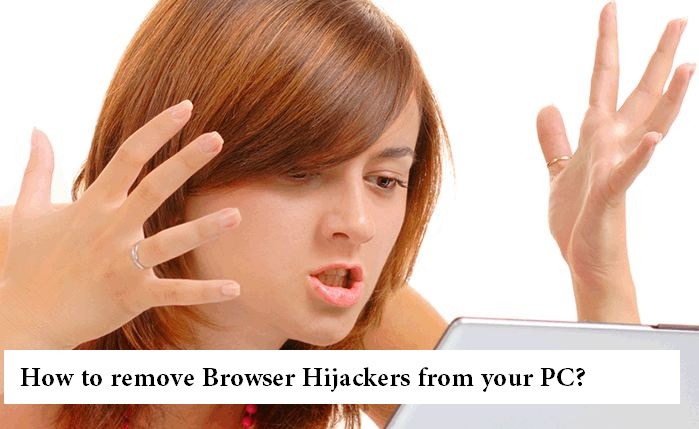 How do you know when your browser is hijacked?
Change in Home page or Start-up page.
Change in default search engine.
Preventing you from accessing certain pages of a security websites or software.
Ad-ware injections – replacing default AD codes, text-link ads.
Invalid re-directions
New toolbar added to the browser.
Popup ads on websites that didn't intent to display one.
New bookmarks, favorite links added.
Slow browsing experience.
Do you see any of those changes in your browser? If yes, then your web browser might be hijacked.
How to remove Browser Hijackers?
Did you install any Add-on recently? Go back and verify all the installed extensions, plugins or add-On. If you suspect any add-on, then remove those from the browser.
Few extensions are designed to redirect your requests to malicious websites. For example, recently Window re sizer extension was redirecting all of my Google search result links to ecosia.org. However, this is not a malicious website, but it was enabled without my permission.
Certain browser hijackers are capable of editing your system hosts file. For example, the malicious extension or add-on might add an entry as "202.*.*.* google.com" in system hosts file. It means, when you type google.com in the browser address bar, you will be taken to a different website and not to google.com. You may check for such invalid entries in Hosts file. To edit Hosts file in windows go to "C:\\Windows\\System32\\drivers\\etc\\hosts". In Linux machines – edit /etc/hosts.
Sometimes flushing DNS Cache might help.
You should also check whether any site has been added to your Trusted Sites Zone.
How to check Trusted Sites in Chrome?
Click Settings > Show advanced settings.
Scroll down to click "Change proxy settings…"
In the dialog box, click "Security" tab and select "Trusted sites"
Click on "Sites" button and to add or remove sites.
How to check Trusted Sites in Internet Explorer?
Click Tools > Internet Options
In the dialog box, click "Security" tab and select "Trusted sites" and click "Sites" button.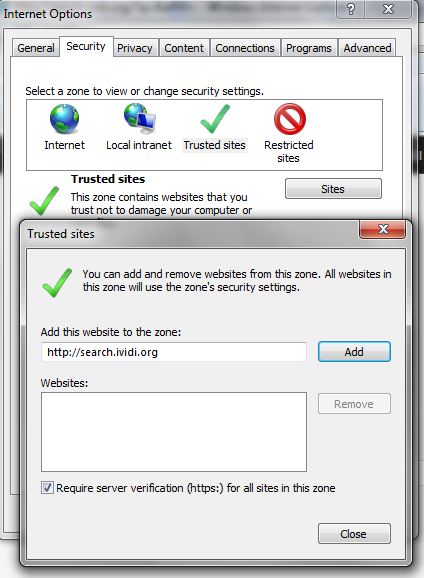 How to add or remove trusted sites in Mozilla Firefox?
The Mozilla Firefox browser follows a different system – it doesn't use the same Trusted Site system like Internet explorer and Google Chrome. But you can add exception to sites that are allowed to install extensions. To do that,
Go to Options > Options.
Under "Security" tab, click "Exceptions" button.
Here, you can add or remove exceptions for certain sites.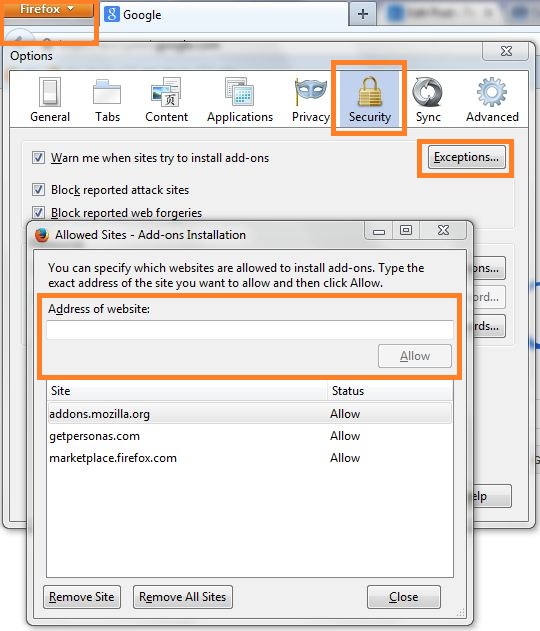 How to add Trusted sites in Opera?
Go to Settings > Preferences > Advanced > Security
Click the "Trusted Websites" button
Choose appropriate tab –  Extensions or Secure Internal Hosts
Click "Add" to enter the website.
Tools to Scan your system and remove Browser Hijackers
There are plenty of good tools and free utilities that allows you to completely scan your system and browsers to remove hijacking programs.
Adwcleaner
The Adwcleaner is a free windows application that allows you to remove Adware, Potentially Unwanted Programs called PUPs, unwanted toolbars and hijackers. The application features two modes – search mode and suppression mode. The program is compatible with Windows XP, Vista, Windows 7, Windows 8.1 and works on both the 32 bit and 64 bit machines.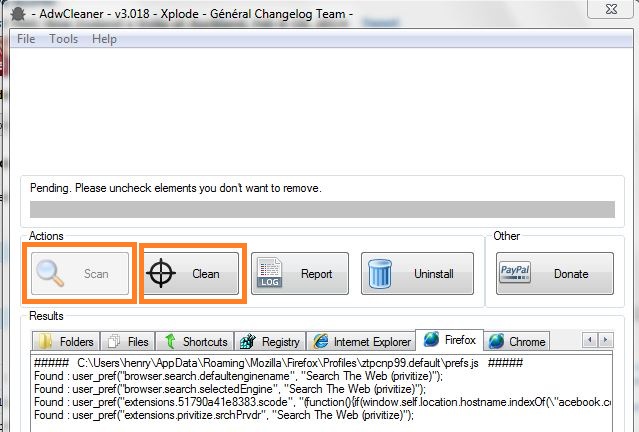 WinPatrol
Another useful application called "WinPatrol" that helps you to remove all the unwanted programs on your computer. The application will also remove any malicious Browser Helper Objects in IE and allows you to choose what to uninstall from your computer.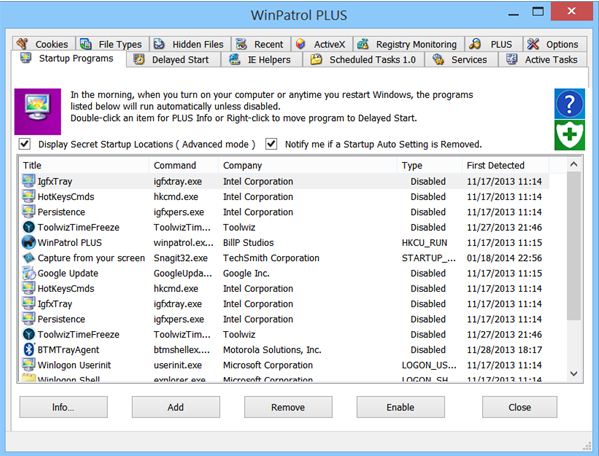 WinPatro is free and supports Windows XP, Vista, Windows 7 and Windows 8.