We all love YouTube, it becomes the favorite timepass at one time or the other. Yes, who would just hate a large repository of videos?! But do we like the recommendations really?
Of-course it a algorithm that google has adopted to pop up some videos from the enormous database and show it before you just because you may like! It is somehow unrelated at times and it even makes us think if we have really watched videos like this before! So, lets clear some watch and search histories to make your slate clear to stop google from implementing their logic on you!
How to clear YouTube Watch history?
> Just click on Watch History in the side bar.
> Click on Clear All Watch History to clear your watch list.
> If you do not want google to track what you are viewing after this point you can click on Pause Watch History. 
Note: At any point you might revert this and opt for Resume Watch History.

How to delete YouTube search history?
> Click on your account name from top nav menu.
> Click on Video Manager.
> Find  Search History from side nav bar .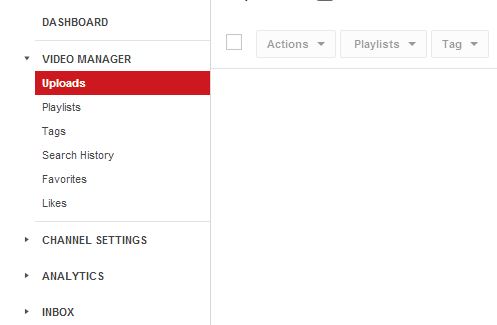 > Now you can find Clear all search history, click to clear history.

> Click on Pause search history to stop google recording your video searches.
How to hide all YouTube video Suggestions?
The Quietube bookmarklet gives a clean YouTube page removing all the distracting items from the page! Only the video will be present at the page. Just check out.
How do you like the tips?! Lets us know!