Fly often?! Then there is some good news for you! No, we are not going to give out any discount or cash-back, but information about a website that gives you even more! What more?! Better quality flights that close match your interest with quality roomier seats, best of entertainment, Wi-Fi, and more!
Routehappy helps flyers to get amenities on-flight  rated by a unique happiness rating – which is a combination of several facilities including plane quality, seat roominess, flyer ratings, on-time arrival, duration of travel, etc!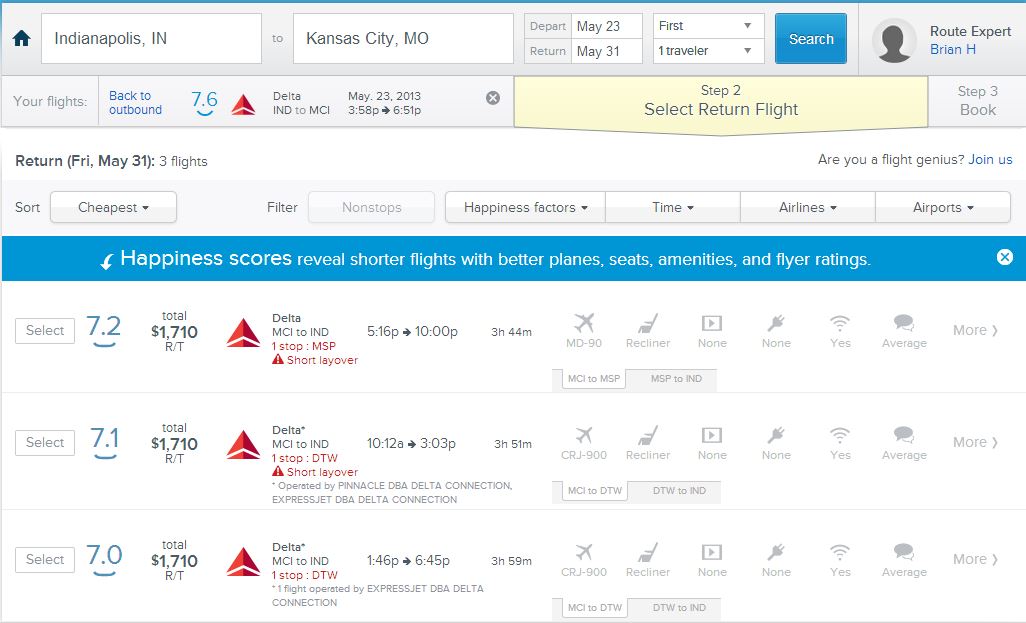 Just enter your departure and destination point, there comes a big list of the available flights on the specific date. You can then, sort or filter the results that match your specific needs be it the fastest, happiest or the cheapest!  The service allows you to select flights -both for your onward and return journey and gives you an option to book from the corresponding airways when you click on the select button at the left. On hovering over the happiness quotient given next to the select button, you get the overall rating and how it was stacked.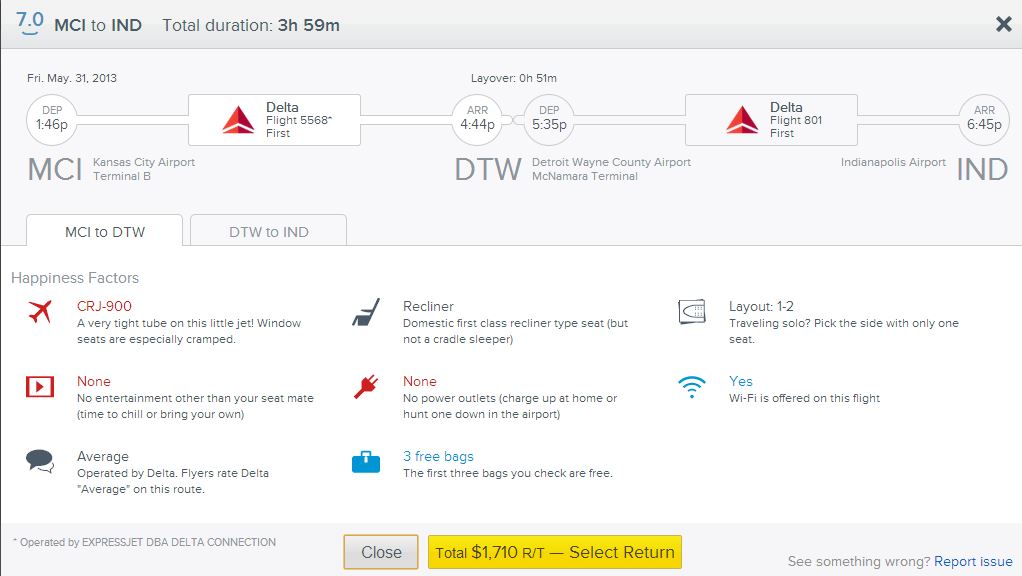 When you click on the more, you can easily get all details, including the price. It has a good bunch of reviews from other flyers, that you can read! It includes reviews from booking, to airport and flight.
Although the site was slow when I was checking it, it had a highlight banner saying "We're improving our systems to handle increased demand. You may experience intermittent slowness. Sorry!". So I thought its fine now!
What more do you want?! Visit Routehappy and have a nice trip!