Nowadays people are more into smartphones than laptops or desktops! This statement goes stronger day by day. Always on chat, getting more social, surfing through many websites and getting technology right on hands – thats great deal! So is the development of the general public in technology and no doubts that their content-providers are less. Each and every site has got a mobile app be it android, iOS or windows.
But people like the computer version of the same service more sometimes. Reasons may vary; like the mobile version gives reduced features, the UI of mobile version is different and so on! People switch back to the original version, but there you have to keep scrolling horizontally and vertically simultaneously through, to get the whole content. To reduce this trouble, you can auto-fit the webpage to suit you browser and here's how!
* Open the Internet/Browser app.
* Tap the menu button and choose Settings from the list.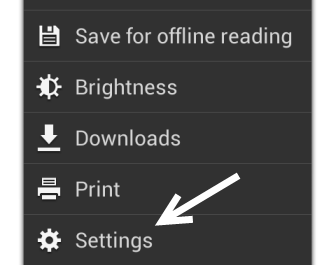 * Tap on the option Advanced.
* Find the Auto-fit pages – Format Web pages to fit the screen option and make sure that this is checked.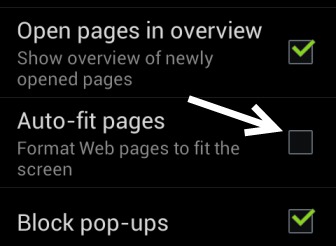 Thats it! Keep browsing and view full screen without horizontal scrolling. Ahh but even this looks messy in smaller displays! But if you like it, well!