iOS is not famous for its multi-tasking, but if you own a Jailbroken device then you are at some luck. A new jailbreak tweak called "Background Manager" has hit cydia, that aims to improve the multitasking capabilities of iOS by letting you run all apps or only specific apps in the background. It means, with the simple settings you can make specific applications to run in the background on device reboot. If you are someone who wish to avail true multitasking on iOS 6, then continue to read below. For the rest, jump on to our jailbreaking section where you'll find tons of other tweaks of your interest.
Background Manager costs $0.99 in BigBoss repo for Cydia. Once the tweak is installed, you can jump into the preference panel by tapping the stock settings app. The tweak comes with two main sections; Global and Each app. As the name says, Global section lets you to define background rules for every application on your device. It means this applies to all the apps on your iPhone, where you can set None, Background and Native (fast app switching).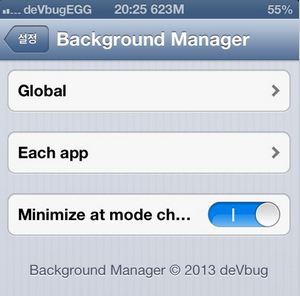 Each app section allows you to define background rules for every individual app on your device. All you need to do is, just tap on the Add Item button to reveal the list of apps installed on your device.  Select the app to add it to the global overrides.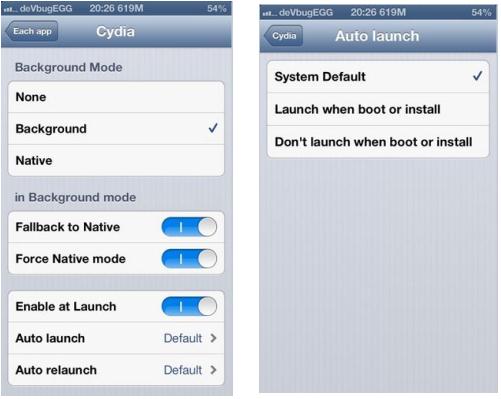 By default, Native backgrounding will be set for each individual app, but you can change it quite easily. Using these override settings, you can choose to re-launch an app when exited or make it launch on boot.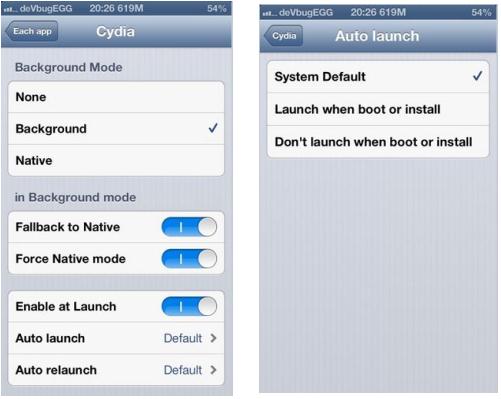 Background Manager is really an useful tweak, if you are not much concerned about the battery life. Try out the app and let us know your feedback.