One of our client who used Thunderbird as their email client suddenly complained of cannot send emails. with the below error message:
Sending of the message failed. Peer using unsupported version of security protocol. The configuration related to smtp.rfas.in must be corrected
Solution:
Step 1: Checked all the settings and had the ISP check also and cannot past this error.
Step 2: Noticed the thunderbird has automatically upgraded to version 78. After going through the release notes found that the TLS version lower than 1.2 are disabled.

So, if your email server supports the only v1.1, then you need to fix by changing the preference security.tls.version.min to 1 from the default 3 in the config editor.
What is TLS, possible values and their effects
The Secure Socket Layer protocol (SSL) and its successor, the Transport Layer Security protocol (TLS), define how a browser or e-mail client communicates with a server using an encrypted connection or data stream. There are various versions of this protocol. Versions used between the client software and the server have to match. Thesecurity.tls.version.minspecifies the minimum required protocol version and can currently range from 0 to 3.
0 – SSL 3.0 is the minimum required
1 – TLS 1.0 is the minimum required
2 – TLS 1.1 is the minimum required
3 – TLS 1.2 is the minimum required
How to change Thunderbird preferences
Follow the below procedure to change the preference security.tls.version.min in Thunderbird
From the menu at the top right, go to Options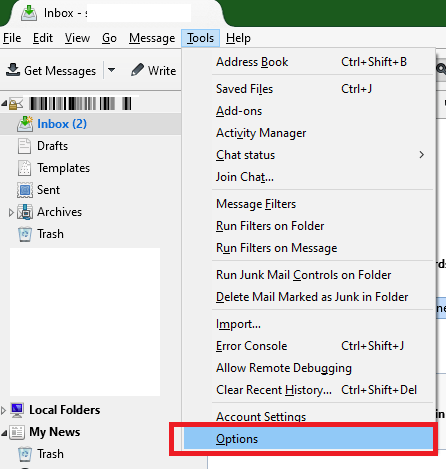 2. Scroll all the way to the bottom and click on Config Editor or search for the keyword "Config"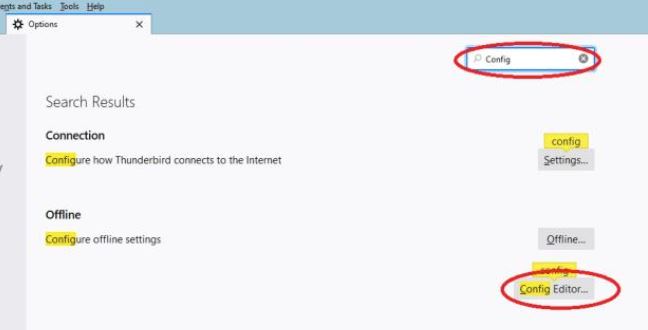 3. Scroll down until you find security.tls.version.min or search security.tls.version.min
4. Double click on it, and set the value to 1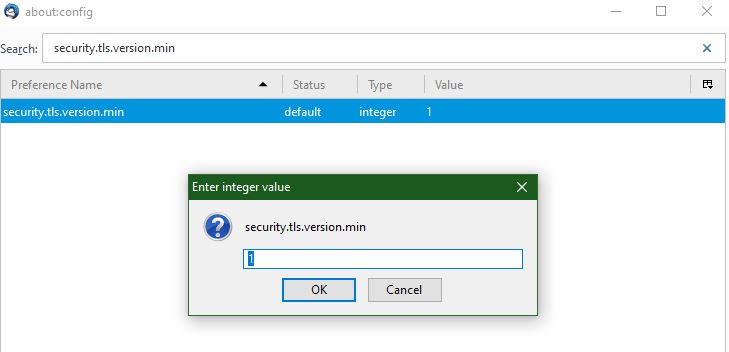 5. Close the Thunderbird and restart.
Now you can send emails happily!