Since demonetisation of 500 & 1000 rupee notes in India, the mobile wallets have seen a tremendous growth. Now even the common person can make digital payments via mobile wallets and Paytm leads that list. According to recent reports, Paytm wallet is used by over 150 million users across India. Well, I'm not a big fan of demonetisation, but I've been using Paytm for a while. Recently, my dad started using Paytm wallets to book train tickets in IRCTC mobile app, as using the wallet will speed up the payment process and might increase your chances to book ticket. But he wasn't sure how to check balance in Paytm wallet. So he asked me to find that option and in fact, it's not straightforward. This tutorial will tell you how to view balance in Paytm Android app.
How to view Balance in Paytm Android app
There's no separate menu or tab that allows you to check the balance in Paytm, instead it's hidden inside "Add Money" option.
Step 1: Launch Paytm app
Step 2: In the home screen, tap "Add Money"
Step 3: Look out for "Available balance" under the heading "Add Money" at the top of the screen.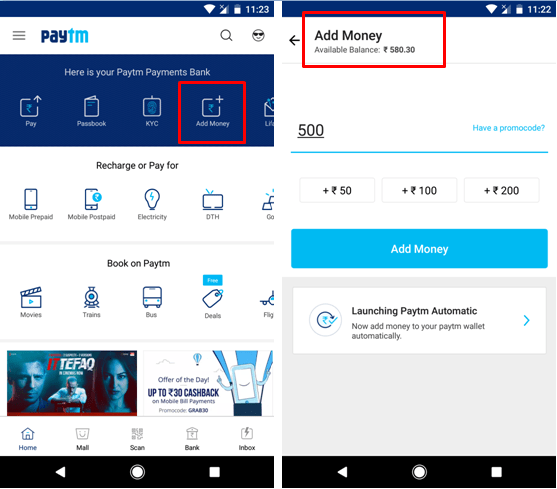 In case, if you are using Paytm in regional language (in fact, you should – because using app, browser & other internet services in regional language will encourage many providers to offer their content in native languages), then you need to lookout for corresponding options. For example, I'm using Paytm in Tamil. Here's how you can check balance in Paytm Tamil.