Do you have mobile data switched Off and still see Vodafone session cost 0.04 balance drop? I see many complaints in the internet including the consumer forums and those complaints were all from Vodafone users. Generally, the operator should not charge for data usage when the mobile data is turned Off. But Vodafone does. So why does Vodafone charge for not using data? And why does it charge 0.04 exactly? Losing Rs. 0.04 is not a big deal, but this happens 25-50 times in a day (few users say it happens every minute)? What does Vodafone customer care say? "Well, there might be some application that's using mobile data". What? I don't have mobile data switch On and how can an application use mobile data? So many questions and none of the forums had an answer, including Vodafone customer care.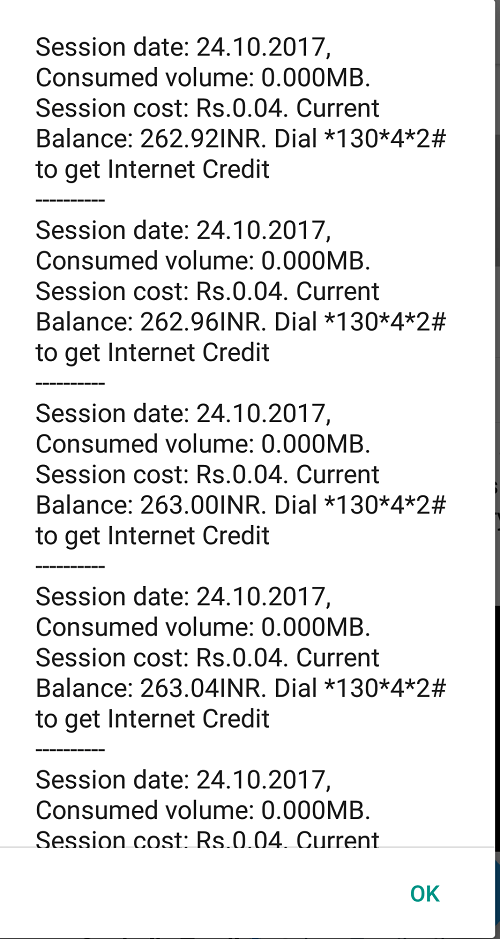 Even I'm a victim of it and after trying several settings, I could finally stop Vodafone from deducting session cost 0.04. So if you are constantly seeing alert box that says "Vodafone session cost 0.04", here's how you can stop that.
Option 1: Reset Access Point Names settings.
To do that, go to Settings > … More > Cellular Networks > Access Point Names and tap on the three vertical dots at the top right corner and tap "Reset to default".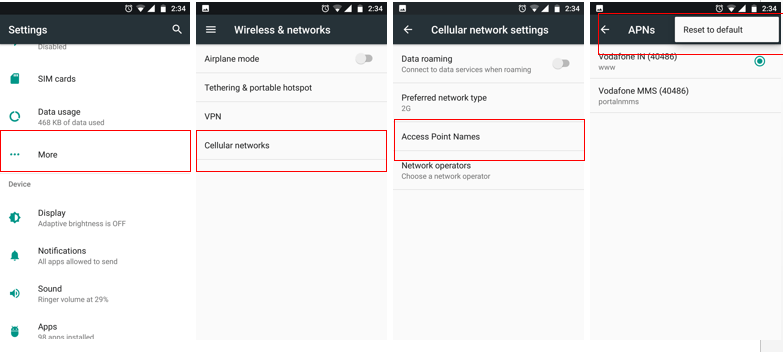 That's it! Wait and see if this option worked for you. Do you still see "Vodafone session cost 0.04" alert? Then try the second option.
Option 2: Change Preferred network type.
If you want to enable mobile data, you will obviously want your "Preferred network type" set to 4G. But that setting seems to be the problem behind "Vodafone session cost 0.04". Try changing Preferred network type and see if that resolves the problem. To do that, go to Settings > …More > Cellular networks and tap "Preferred network type" and change it to 2G.
After changing Preferred network type, wait for a day to see if that has resolved the issue. In fact, Option 2 worked for me.
Option 3: STOP PayG service
You may try sending SMS as STOP to 1925 and see if you receive PayG service deactivation message. Thanks to our reader Mr. Bhupal. It seems to have worked for few users.
Hope that helps.