Nextly is a web application that lets you to stream news feeds from Facebook, Twitter, Reditt, NewYork Times and many other websites. The app lets you to save favorite streams, bookmark stories, add tags and comments to your bookmarks. All you need to do is, create a free account in Nextly by signing-in using Facebook or Twitter and the service will load all of your feed from your account. Nextly comes with a comprehensive keyboard shortcuts, so that you can use arrow keys to browse through the displayed items, bookmark any item using 'b' key, share items in your feed and hit 'n' key to open the current item in a new tab.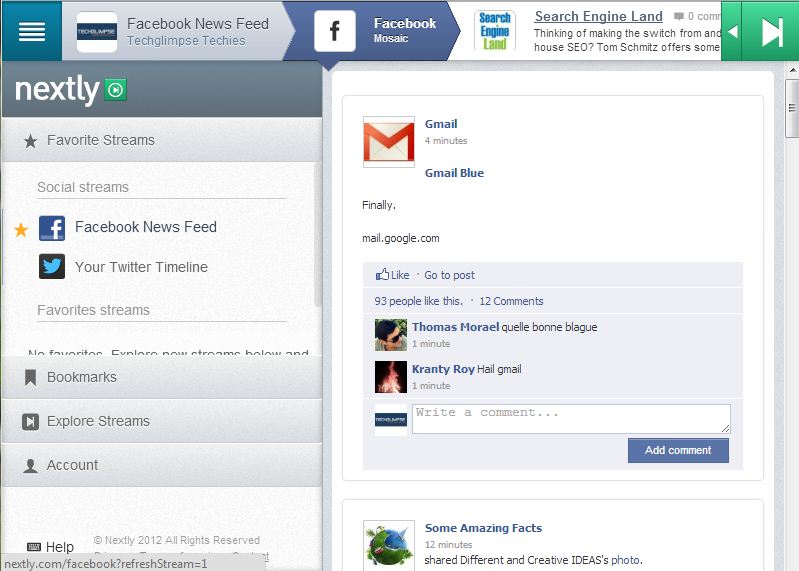 Currently the service supports few websites which includes Techcrunch, Techmeme, GigaOm etc.. and social media services like Facebook and Twitter. At present you cannot add your own website or blog to the service. But if you like to explore latest news streams, then Nextly has enough media sources. Click "Explore Streams" from the left pane and select a category to load the feeds in the right pane. You can also find a top pane, that lets you to save or share the current item. Clicking the keyboard icon at the bottom left sidebar will reveal the keyboard shortcuts that can be used with the service. I tried using the service with my Facebook account and I really liked the way my feeds are displayed.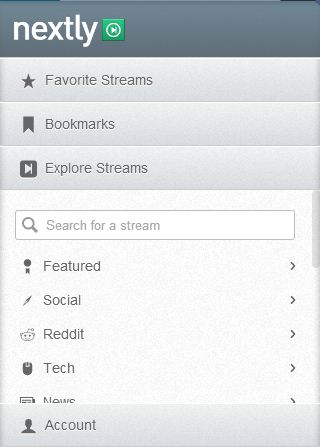 If you are searching for an alternative to Google Reader, then Nextly might impress you.
Source : Nextly