The internet never sleeps. But you do. So, in case you caved into your biological need to grab a few hours of shut-eye, or were too busy working, or are simply too lazy, here are the highlights from last weeks' tech news, sourced from the World Wide Web.
1. Sony falls prey to major hack attack
Just a few days after Sony celebrated the 20th anniversary of the first Playstation, its online Playstation store was besieged by cyber-attacks which crippled service by rendering the store inaccessible to its users. The company managed to fix the problem globally after two hours and also claims that no data was stolen.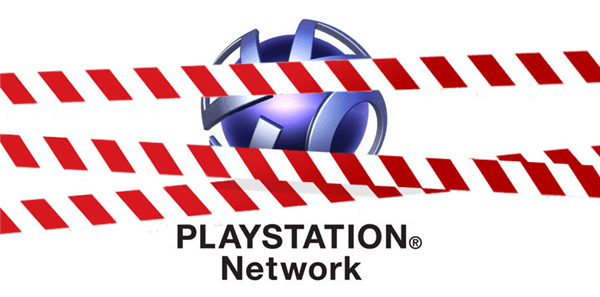 This fresh attack on Sony's Playstation Network follows on the heels of an even bigger attack on Sony Pictures Entertainment which involved leaking confidential information of employees and unreleased movies to the public, although the two incidents seem to perpetrated by different individuals/groups. The PSN attack is being claimed by a hacker group that styles itself as 'Lizard Squad' while the FBI – which is investigating the SPE attack – suspects the attack originated in North Korea, although the North Korean government has refuted this suspicion.
2. Satya Nadellas astronomical pay package
Indian-origin Microsoft CEO Satya Nadella's jaw-dropping $84 million package puts him among the highest paid CEOs in the US last year. Nadella, who was appointed CEO in February of this year, has earned the second highest salary for his first year as CEO, the first place going to Tim Cook of Apple, who earned a colossal $378 million in 2011. His package was agreed upon in a meeting of Microsoft shareholders, although the approval vote of 72% in his favour is seen by some to be a lukewarm endorsement of his salary. ISS, a company that analyses the executive compensation of big companies noted that an approval vote of below 70% suggests that the company should review its compensation policies.
3. Father of home video games dies at 92
Gamers across the planet must take a moment from scoring headshots in Modern Warfare or teaching their Sim to play the guitar and spend a few seconds thanking Ralph Baer, without whom there would possibly be no video games at all.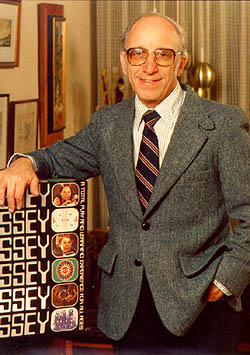 Image courtesy ralphbaer.com
A visionary, Baer gained a bachelor's degree in television engineering after the Second World War, and had an idea about an invention that could let people interact with their TV sets as early as 1951. His bosses, however, regarded the idea as unfeasible and it was only fifteen years later that he got an approval to start building what would become the world's first home video game. The final equipment he built was known as the Brown Box which was completed in 1967 and released in the US market as Odyssey 1TL200 in 1972, where it sold 100,000 units in the first year. Baer died at the age of 92, having secured endless hours of enjoyment for an infinite number of people. He will, and must be, remembered fondly.
4. Google finally launches ChromeCast in india
For Rs 2,999 you can finally get your hands on Google's Chromecast, a media streaming device, almost a year and a half after its global launch. A pen-drive like thumb stick that users can plug into the HDMI port of their TV sets, Chromecast allows users to stream content from video services like Hulu, Netflix, YouTube and Google Play, but considering that Hulu and Netflix do not operate in India, it is still unclear whether Google has tied up with any Indian web content providers. It is however good news for anyone who is a fan of streaming web pages live as Chromecast allows the user to mirror the Chrome browsers from their laptops or smartphones on to their TV sets.
5. Android phones susceptible to new virus
A malicious virus, known as 'AndroidSmssend' is infecting Android phones, and is capable of stealing passwords, contact information and pictures, tracking locations, accessing and sending text messages and even crashing your entire phone system, among other horrific and unpleasant things. Cyber security experts have warned that the virus, which arrives bundled in with legitimate Andoid applications, has the ability to disable the firewalls and antivirus software in phones in order to defend itself. They suggest a number of measures to ensure your Android phone doesn't get infected which include not downloading applications from untrusted sources, running regular and comprehensive security scans on your phones, checking what kind of permissions are required by an application before installing it and exercising caution when visiting suspicious links or websites.