Keep your system under control using Synei System utilities. Synei System Utilities comes with different system maintenance tools like registry cleaner, data backup, disk cleaner, Startup manager, disk defragmenter, system tune-up etc…If your system had junks of unwanted files, then Synei can be handy to clean it up and improve the performance of your system. The tool can be used to analyze the system completely, displays the health in percentage and lets you to optimize it using various optimization tools.
As I told earlier, the tool lets you to keep the system under control, which means the user can choose to remove the file they want and choose the optimization they wish to run. Once Synei analyzes your system, the user will be able to look at the identified issues and choose different tools from the available options to perform the optimization process.
All you need to do is, just download Synei from the link provided at the bottom of this article and install it. When you run the tool for the first time, Synei suggests you to a create system restore point, so that your system will be restored to the earlier state if something ever goes wrong. Click "yes" button to create a restore point. The process would take around a minute to complete. Once done, you will be taken to the main screen of the tool where you can find optimization tools such as service manager, TuneUp,  Startup Manager,  Disk Cleaner and Defragment. You can also click "Tools" button to access tools like Backup Manager, Schedule Manager, Automatic Shutdown and Repair Hard Drive.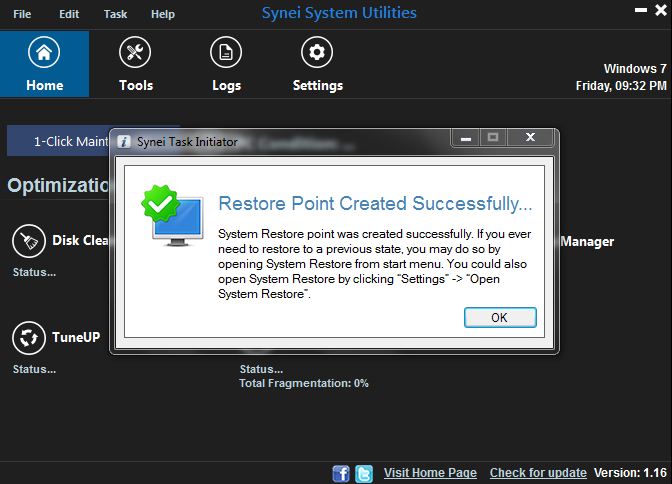 Backup Manager
Clicking the Backup Manager will let you to create custom backup tasks using the tool's wizard and automate the process of data backup. Apart from just backup, the tool lets you to avoid overwriting of existing files using Sync Mode, compression support and secure the backup using encryption.
Startup Manager
Upon clicking start up manager, the tool will list all the applications that are set to run while the system starts. Here you can review all the applications and choose to remove the unnecessary program to speed up your system startup.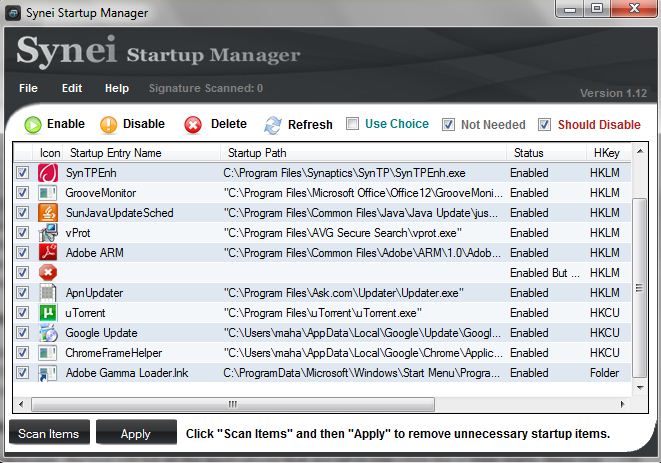 Well, I have just explained two tools of Synei, but it is bagged with plenty of features. So I am leaving it to the readers to try out and give feedback as comments. Synei can be installed on Windows XP,Vista, Windows 7, Windows 8 and Server.
Download Synei System Utilities here…
Checkout more Windows utilities here..